My New Normal: Hetvi on keeping yourself and others motivated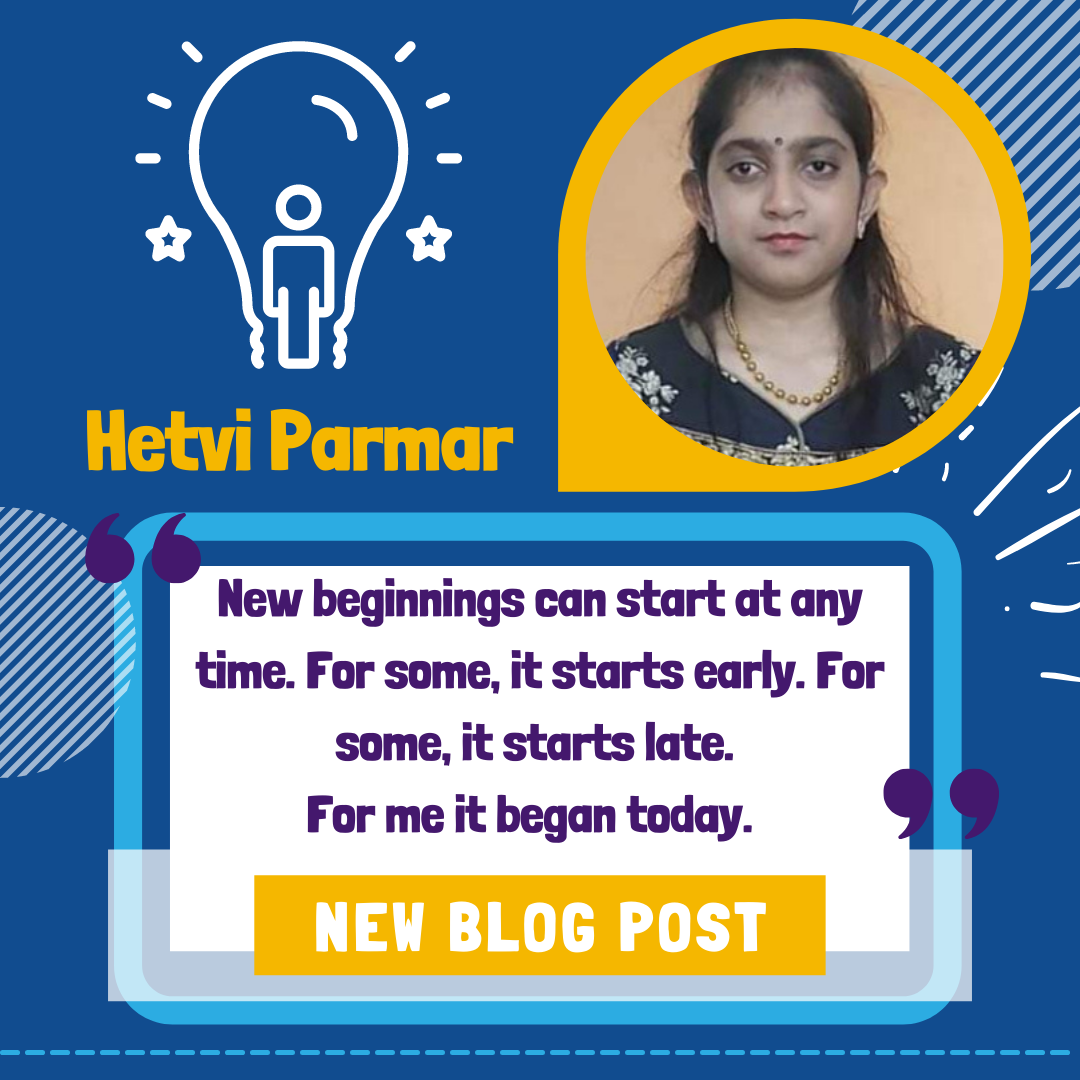 We love hearing about how you are keeping motivated in lockdown, and who better to ask than Hetvi, who has won two Achievement Awards in the past and is currently writing an inspirational quote a day to help motivate herself, friends and family through lockdown.
My name is Hetvi Parmar. I am 19 years old and I am currently living in the London Borough of Brent. My hobbies include playing piano and creating motivational messages. Currently, I am studying British Sign language and BTEC Business level 3. I plan to have a career in Business Finance or Administration. This blog includes how I stayed motivated during lockdown.
I received my first Jack Petchey award in September 2014, for helping my friends in class with their work. More recently, I have been informed and I am very delighted to receive my second Jack Petchey award this year (2021) for participating in Uxbridge College President Campaign. I am also a tutor rep of my class where my normal duties include taking feedback from my fellow learners and passing them onto the head of school. I also love to get involved in volunteering activities, such as encouraging my classmates to fundraise for Great Ormond Street Charity on "Giving Tuesday", where I have been a patient of the hospital since 2013 as they are always professionally helpful, supportive and understanding.
In March 2020, the new beginning started for everyone. It was a bit difficult for me as I was told to shield in the house due to a higher risk of catching COVID-19 because of my underlying disability. To keep myself motivated while shielding at home, I kept in regular contact with my teachers, friends, advisory support teams; hearing and visual impairment, and my learning Support Assistants as well as family.
In May 2020, I started creating motivational quotes for the people who support me. On day of my 19th birthday. I successfully completed 100 quotes. I now aim to turn my hobby into a daily practice to motivate friends, family as well as myself. I have been told that my quotes motivate them to face challenges and also encourages them to reach for success.
For the past 3 years, I have worked hard so I can pass my GCSE English. A stepping-stone caused me a lot of stress. I was always working hard to pass English every year but then every year I would miss my pass grade by a few marks.
In August 2020, I finally opened my results envelope, which was in small font, I was not able to see the writing, and therefore I had to ask for assistance to help me. I felt extremely nervous about what it said. When I was told the result, my heartbeat was racing like a bike and when she said "you passed you got four!" It was a magical moment for me and I could not believe that it had happened to me. I felt motivated in myself, that "I can achieve anything in life by working hard, having motivation and encouragement from others and having hope of reaching for success." This skill and mentality I learnt has helped me through COVID-19.
At the end of 2020, I encouraged myself to go through a surgical procedure. It was risky due to COVID-19, however I stayed in the hospital for four days and to keep myself entertained I watched comedy shows such as Mr Bean and Tom and Jerry. Whilst watching these shows it helped me to control my anxiety and distracted me from the pain that I was experiencing.
Currently, I find it difficult to attend online classes as I have a hearing impairment and visual impairment, which makes it difficult for me to attend these. Although I have a LSA for online lessons I still find difficult to concentrate in the lesson as I get distracted very easily or miss some of the words being said during the live lessons. To motivate myself, I create goals of relaxing after I have attended the lesson. For example, I will create two motivational messages and have them ready for the next day.
To keep myself motivated during the lockdown, I also like to do extra online-qualified courses such as joining Google Digital Garage, which means I was able to complete the Fundamentals of Digital Marketing during the summer holidays. This helps me to broaden my knowledge without any pressure of studying set hours per day.
Do you have a story about staying motivated in lockdown you'd like to share with us? Email our Comms team on pr@jackpetchey.org.uk and we can help you get started in writing for our websiteg!