Coan brothers continue to show why they won their Achievement Awards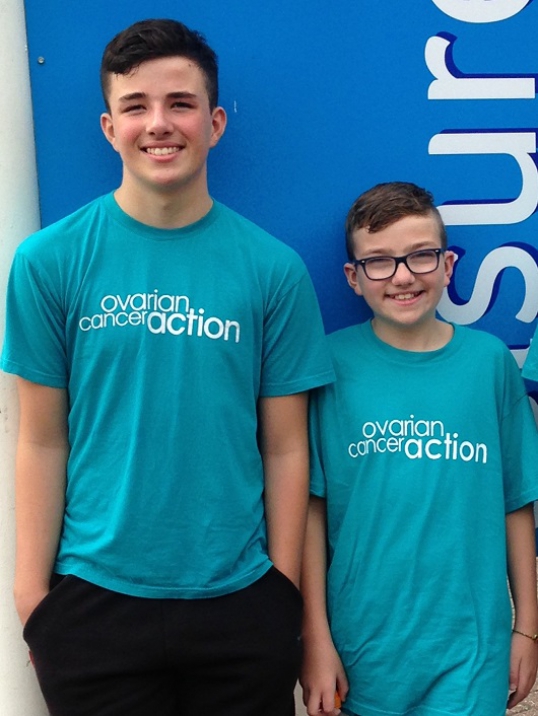 Oliver and Toby Coan aged 14 and 13 won Jack Petchey Achievement Awards in 2017 for their charity fundraising. The boys lost their mother in 2015 with cancer being a major contributor to the deterioration in her overall health. Since then the boys have been building a legacy for her by creating a tribute fund for the Ovarian Cancer Action charity. They have fundraised through swims, bike rides, raffles and more and raised over £24,000.
Despite winning awards and fundraising so much they have not stopped there. This month they planned a fourth charity walk along the Wivenhoe trail in Colchester, holding competitions and raising more money. This year is especially important to them. It would have been mum, Aleasha's 40th birthday on 28th March. With their dad Rob, the whole family had planned to go to Australia to visit relatives. Although that cannot happen this year they are determined to push their total fundraising to £30,000 to honour their mother.
Awareness-raising is also important to the family. Rob said the boys have used at least 20 different events to raise money and awareness such as handing out leaflets about the charity at a supermarket. Aleasha's Ovarian Cancer was not discovered until she elected to have a hysterectomy. Smear tests do not pick up this type of Cancer. The boys are trying to make sure more people know what to look for. Aleasha had all the symptoms but no one recognised them at the time.
The four key symptoms to look out for are:
Persistent stomach pain
Persistent bloating
Difficulty eating/feeling full more quickly
Needing to wee more frequently
The boys are also writing a blog on the charity's website with lots of information. Rob Coan said "the boys raise money and awareness to get something positive out of the tragedy of their mum's death and to try and keep her spirit alive through a fitting legacy."