A-Level students attend Criminology Conference with Educational Visit Grant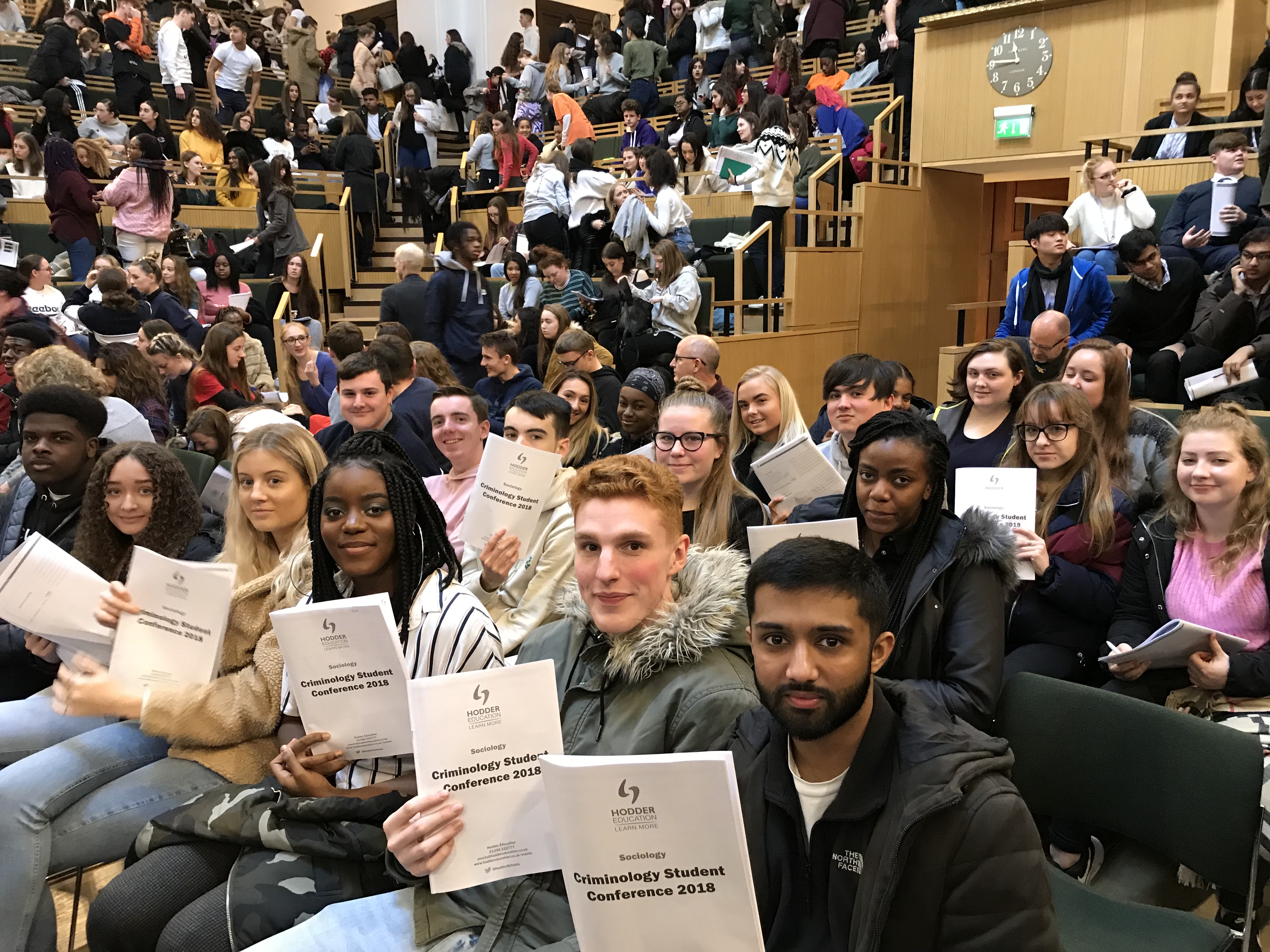 The Riddlesdown Collegiate, in Croydon, applied for an Educational Visit Grant from the Jack Petchey Foundation to put towards a trip for their A-Level students to a criminology conference. A-Level students studying Sociology were able to learn more about the subject, outside of the classroom.
Every year, Hodder Education hold a conference for students to develop their understanding of the subject of Criminology. It was chaired by one of the country's leading criminologists and was made up of various talks from high-profile speakers, covering a wide range of subjects.
The conference's schedule was made up of many talks such as 'Psychology of Lie Detection?' by Dr Zoe Wilkington, 'Domestic violence and abuse and the criminal justice system' by Dr Lyndsey Harris and 'Islamophobia in the post-Brexit Climate' by Dr Irene Zempi.
These talks helped the A-Level students, who are currently preparing for their exams in the Summer, to develop their examination skills and widen their knowledge of the subject too. As well as helping students to gain a deeper insight into the topics, they were also given the opportunity to ask professionals in the field their questions on the subject.
The students benefitted from learning in this way and being able to develop their knowledge of Criminology through talks and activities. After the conference they were then able to apply this new understanding of the subject to their studies.
One student said: "It provided me with fantastic applicable knowledge that can be used for further research for my future career". And another said: "It was good because you can use the talks to link to the Sociological content we have been learning in our lessons".