Business studies students visit Chelsea FC!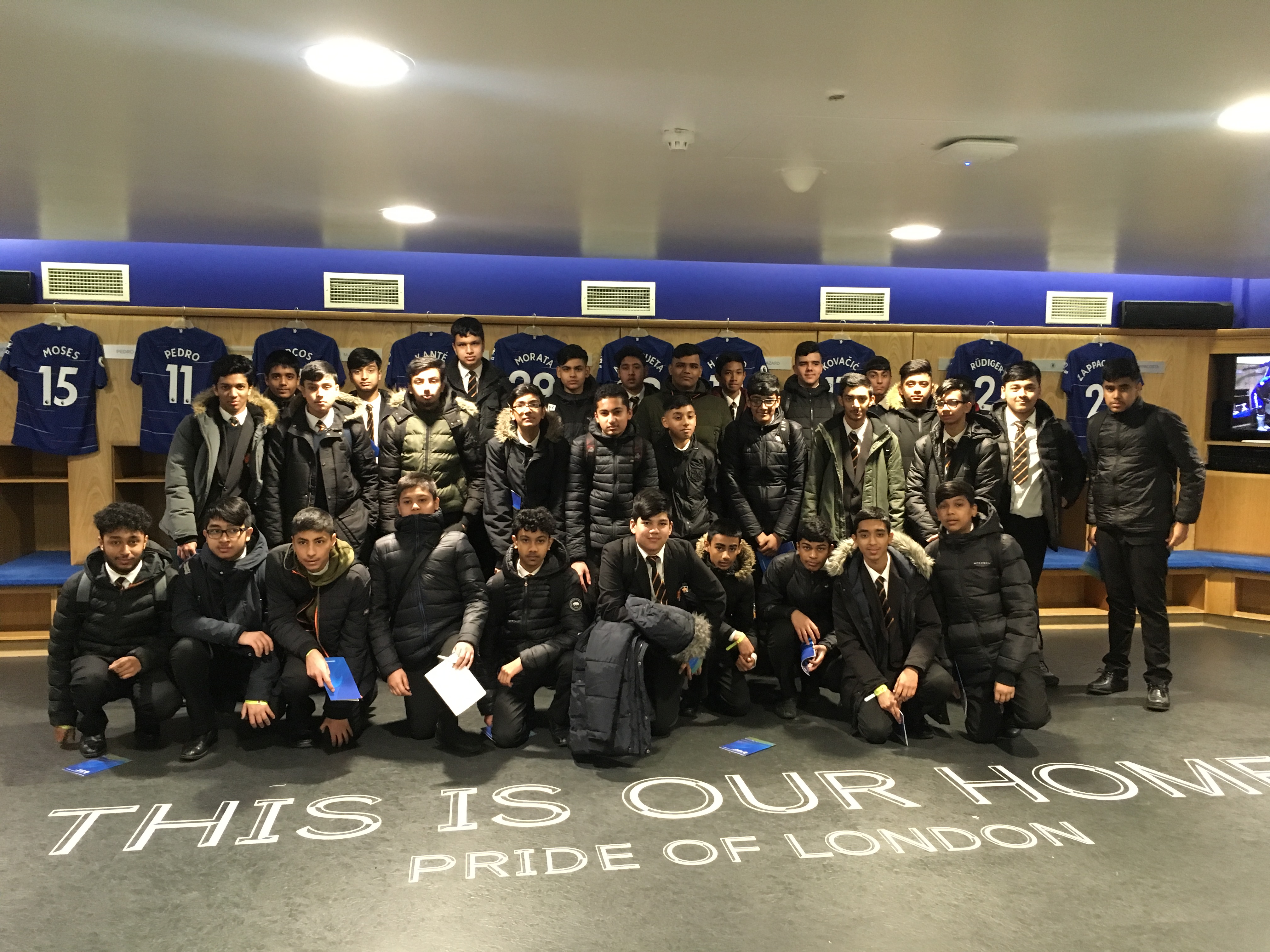 With funding from a Jack Petchey Foundation Educational Visit Grant, GCSE Business Studies students at Stepney Green Maths, Computing and Science College got the chance to tour Chelsea FC's football stadium. The trip was set up to enhance the work they have been doing on Business Operations, to help them see the theory in practice at a running business.
32 lucky students from the college got to visit Chelsea FC's ground, where they learnt all about the football club's business strategy to develop their understanding of what goes into running a business. Their tour guide discussed topics such as Finance, Operations and Marketing while taking the GCSE students around the grounds.
The students were able to see how what they had been learning in the classroom works in the real world. It showed that this work is relatable in various environments, not just in corporate offices but in the sporting world too, which many of them feel very passionately about.
The students related well to the tour as they had already covered the topics discussed or were currently learning them in class. They had the opportunity to ask questions and learn how the theory they had been taught can be applied to companies.
One student said: "This trip was one of the best trips I have gone to so far…We learned about the history of the stadium first, where the stadium received its money from and where it gets spent. We didn't even know the amount of money these business or football stadiums spend. We also found out the marketing and advertising the stadium uses and generally it was very easy to relate to everything the tour guide was saying because we studied these topics in class and it shows a real-life-example of Business Studies"