Football shows vision through community day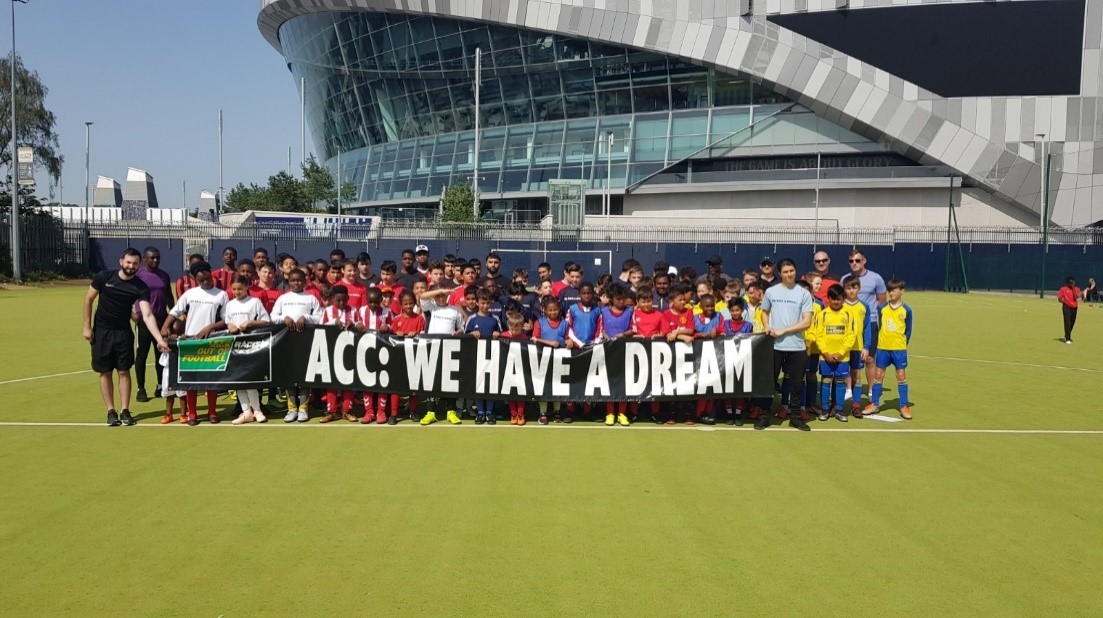 An organisation called Running with the Vision – Youth Football ran a community football tournament in June using funding from the Leader Award Grants Fund at the Jack Petchey Foundation. There were approximately 90 young people in attendance on the day, including friends, family and coaches, many of whom had never attended an event like this.
There was a wide range of abilities present and a number of players who may struggle to get into a fully-fledged football team. However, players of any ability were welcomed to join in and enjoy the day of friendly competition.
Running with the Vision gave out many trophies and medals and also included an award for the most sporting team. Several individuals commented on the positivity throughout the day, given that the emphasis of the event was not just about winning but about the young people and their character as well as how they conduct themselves.
A short talk took place with the players at the beginning to set the tone for the day. At the end two young plain clothed police officers gave an encouraging and positive talk to the players about how their attitudes and behaviours contributed to the event being a successful day.
A spokesperson at the event said that: "The support from the Jack Petchey Foundation gives us the ability to put on these events which make such a difference to young lives. These football tournaments stand out from others because we have a different emphasis on behaviour, attitudes and inspiration".
Are you interested in applying for a Small Grant? Take a look here.