Girls grow through new workshops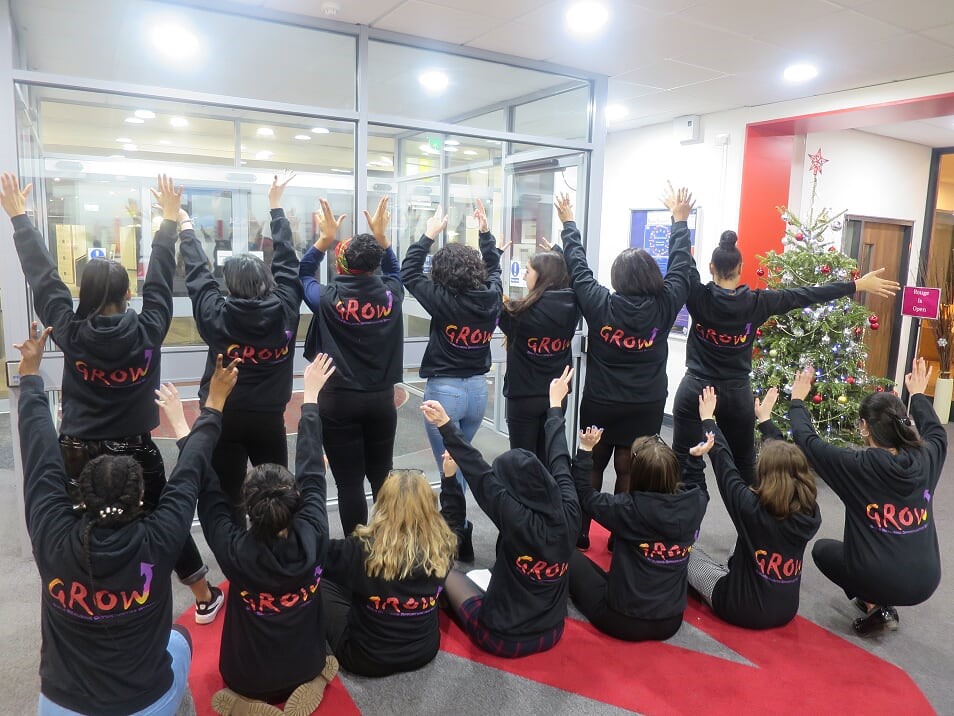 The New City College in Redbridge recently received a Leader Award Grant allowing 12 16-19 year olds to participate in a programme called GROW, (Girls Realising Opportunities Within). It is run specifically for girls with the objective of raising aspirations through workshops, trips and activities all designed for their personal development.
The students took part in various workshops delivered by several facilitators, these discussed topics such as: building the confidence to network and setting goals, taking yourself outside of your comfort zone, healthy relationships and gender equality, knowing your value and self-esteem, as well as, confidence and limiting beliefs.
There was also a workshop run by 'Women of the World Festival' at Southbank Centre, where the students heard from inspirational women such as Annie Lennox who spoke on global feminism and Australia's first female Prime Minster Julia Gillard who spoke on resilience and female leadership. They also had the opportunity to hear from Game of Thrones actor, Maisie Williams as well as writer of 'Feminists Don't Wear Pink and Other Lies', Scarlett Curtis.
The final project, as part of the programme was for all participants to help with organising an International Women's Day event held at the college. They were responsible for helping with promotion, hosting, and creating a drama piece which expressed the issues that young women face daily. This proved a challenge for some of the girls, many of whom had never spoken in front of a large audience and lacked the confidence to do so. However, overcoming this barrier and completing the task was a huge part of their sense of achievement at the end of the project. The theme of the event chosen by the girls and inspired by one of their talks was, 'You are Enough'.
Through feedback, evidence showed that the girls who took part in the programme increased in confidence by 50%. Through one to one coaching sessions, workshops and talks, students were encouraged to go beyond their comfort zone and into their stretch zone. Students set achievable goals to help to increase their confidence each month. This programme helped to develop communication skills and give them the belief that they can and will achieve their goals.
A participant in the programme stated that: "I got to meet a lot of lovely people and Cara (lead) helped me grow my confidence by encouraging me to talk in front of the college" and another said "My experience at Grow has been very educational and enlightening inside and out."