Ted raises awareness on the importance of education in Cambodia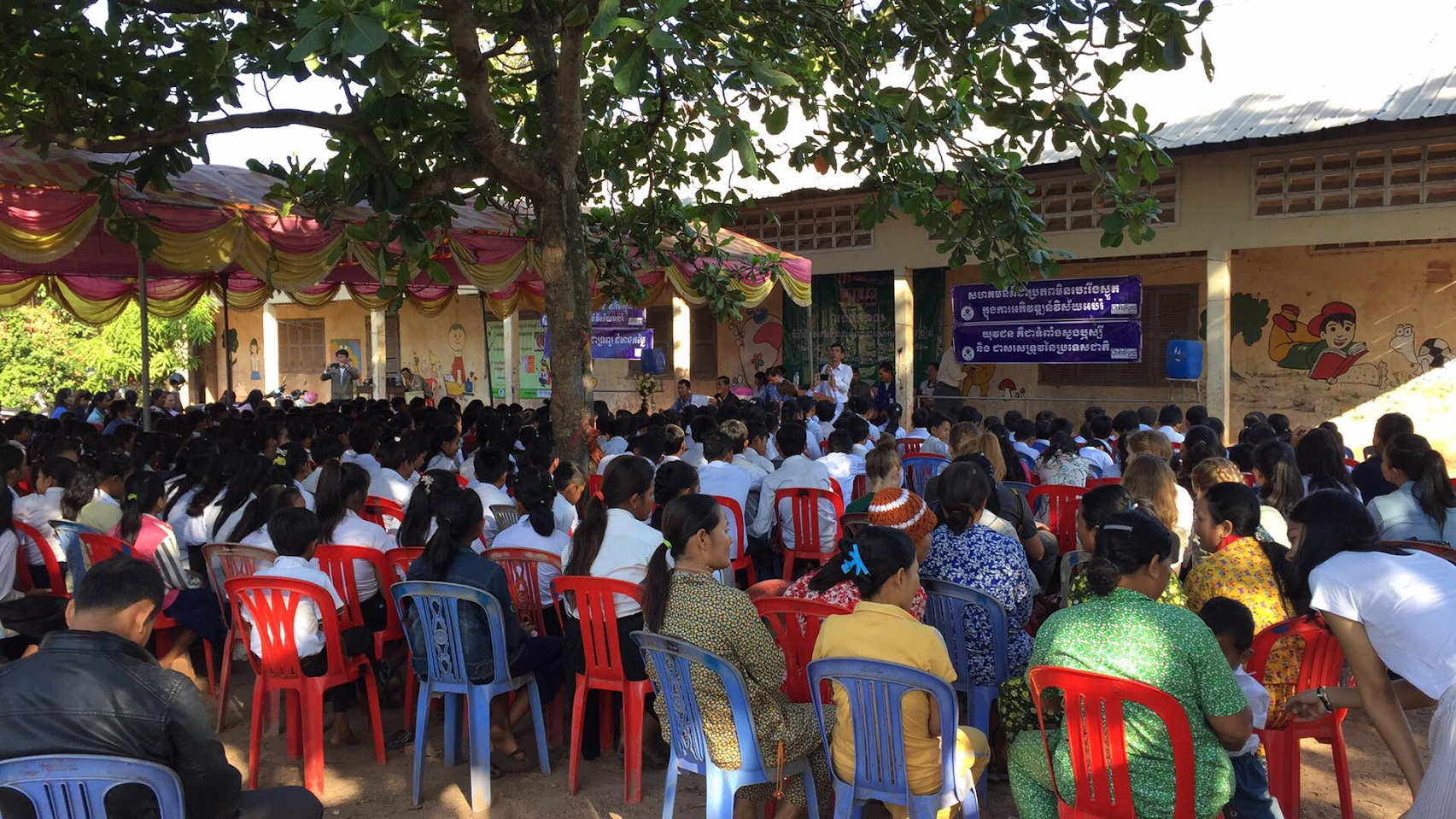 Ted travelled to Cambodia to volunteer on a 12-week programme, where he helped to raise awareness on the importance of education. As part of a team he worked closely with a community to promote inclusive education for young people.
In October 2018, Ted travelled around the world to Kou Loap in Cambodia, where he worked on a programme run by the Voluntary Service Overseas (VSO) in partnership with International Citizen Service (ICS). He worked as part of a team of six volunteers, three from the UK and three locals from Cambodia. Their purpose was to promote inclusive education across the community.
The team worked closely with the community and village chiefs, community members such as parents and students and their teachers. They were responsible for raising awareness on the importance of education and help with any other issues the community may be facing. They listened to their opinions and concerns and made sure these were incorporated into any plans across the community.
Student drop-outs is a major issue in Cambodia's rural communities as families and local authorities lack vital resources. Their local youth clubs deliver English language and IT skill sessions to various young people. They then go on to teach their peers, which ensures these skills are getting passed on throughout the wider community. The sessions are led by local youths who have received training from volunteers. This also helped to develop their presentation skills and general confidence.
Ted and his team embarked on many door-to-door sessions to spread the awareness for education and career planning. They spoke with many families across the area to discuss the benefits that education can bring. This offered the team the opportunity to find out what barriers the families personally face in regards to education in the local area.
They organised a careers day with guest speakers to help students learn more about job opportunities available and the importance of education to help them get there. They also ran a session for parents at the local primary school, to teach them about how their child's education could progress and how they can help it grow.
Ted says of the trip: "I am proud of what I have achieved in Kou Loap, Cambodia. I understand more about the importance of education, its central role in social development and the challenges that are faced, in particular, by the schools and wider community. The support of the Jack Petchey Foundation has allowed me to contribute to community development, improving the education sector and the livelihoods of marginalised people."