Internships: Josie's tips on choosing the right professional training!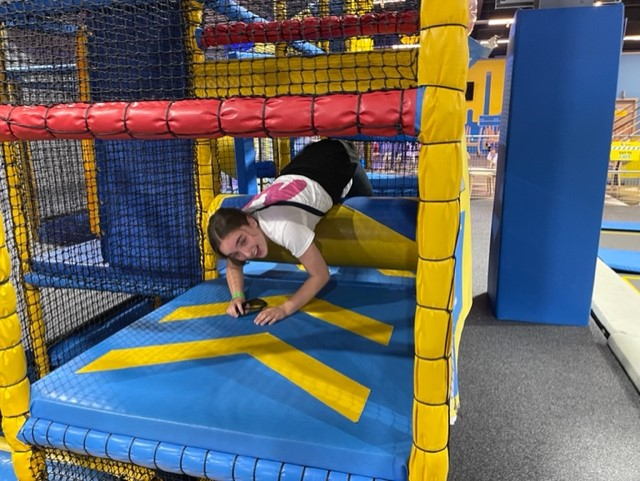 Each participant in our Internship Programme has a £1,000 training bursary which they can use to spend on professional training. Current intern Josie shares how she decided to spend hers – and gives great advice for anyone looking to develop their skillset…
Hi there!
I'm Josie and I'm the Activities Assistant Intern at The Maypole Project. My role is to plan and attend activities and outings for children with complex medical needs, special educational needs or a disability. I have always loved working with children and being able to support a charity that shares values I closely believe in is the reason I signed up to this internship.
The last six months has been an incredible journey for me, and I have learnt so many skills not only in an office environment, but from working directly with children and young people who have additional needs.
Next year I am going to university to study paramedic science, and as I have a deferred placement, I have been spending this year gaining as many transferable skills as possible, whilst also learning about working for a charity. This has all led me to my current position now as an intern, which includes branching off into volunteer recruitment work as well as working closely with the fundraising team. Having flexibility in my role has enabled me to expand my skill set and push myself out of my comfort zone, with the support of my line manager to become successful in areas of working life I struggled with before.
There is a great opportunity for all interns that are part of the Jack Petchey Internship scheme to have peer support, as well as the financial support of a training bursary. Both of these aspects of the programme have been really useful for me; not only to hear about how everyone is finding their role as an intern, but to also have the time and circumstance to build upon my current skill set through the training days.
I have chosen to spend a large chunk of my bursary on a BTEC course on positive behaviour support. It took me months to finally select a course as there was so much choice, so I thought I would share my top tips on how I came to decide this course in case it's useful for other current (and future) Jack Petchey Interns. It is so important to take this opportunity and make the most of it! So take the plunge and book your training!
My top tips when deciding what to spend your training bursary on:
Transferable skills
If you are having trouble deciding what to spend your bursary on, enhancing your transferable skills is a great way to get started. These are skills and abilities that can be applied to a wide range of jobs and roles in the future. First, I made a list of all the skills I wanted to learn and develop that would be useful for my current role, and then I made another list of skills that would benefit me in future roles I wanted to work towards. Then when researching courses, I focused on the skills that appeared in both lists. Using this method can help to pinpoint what could benefit you the most, allowing you to take skills learnt from your internship into your next role and throughout your career.
 2. Self-Reflection
As well as having regular meetings with my line manager and mentor, in which we discussed which training would be the best for me, it is also really important to be able to reflect upon your time in the internship. What have you excelled at? What do you want to improve in? How can you work towards that? Perhaps there is a training course, or resource that could help you to develop and improve.
3. Make the most of each week
My final tip would be to make the most of your whole internship! Each week set yourself a new goal and reflect upon what was successful the week before. By doing this, it will ensure you are using the opportunity to learn something new all the time. Especially as some of us are almost halfway through the year, it is important now settled into the role to push yourself further; and by singing up to training of any kind, this is a step further.
I hope these tips help you when deciding what to spend the bursary on and if some of you have no idea where to start, this can be your starting point. With only until the end of February to apply for any funding, it is so crucial to take each opportunity that comes to you and spend the bursary! Good luck in your internship and I hope you choose a great way to enhance your personal skillset!
Want to know more about our internship scheme? Click here to stay up to date!