Kindness Counts: Zara wins Achievement Award for anti- bullying campaign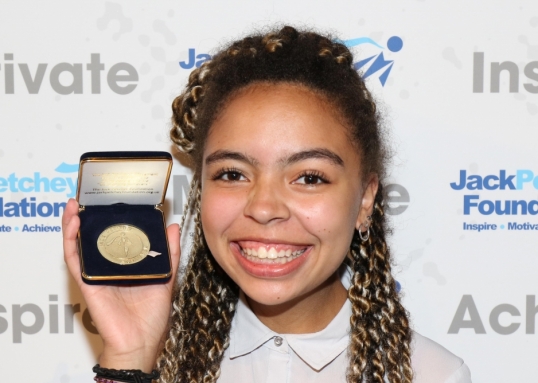 A young person can be nominated for a Jack Petchey Achievement Award for a wide variety of achievements both big and small. They could receive one for their academic accomplishments, their successes in sports or for improvement in their behaviour. However sometimes, showing kindness is enough for someone to be recognised for their efforts.
Zara Cooper, aged 16, who attends Joyce Frankland Academy in Uttlesford, was nominated for the award for just that. Zara is described as an incredibly friendly individual who always looks out for others and was chosen for the award in recognition of her active stance against bullying. She demonstrated her compassionate nature when she came across a student in Year 8 who was very upset and did what she could to help, as well as speaking out against other students being unkind. After the incident, she felt so strongly that she became part of an anti-bullying campaign.
It just goes to show that kindness does not go unnoticed and can create a knock-on effect to those around you. Thanks to Zara's kind actions she has affected others by contributing to an anti-bullying campaign, as well as using her £250 Achievement Award grant on a speaker to visit Joyce Frankland Academy to speak to students about the effects of bullying and isolation on an individual. Well done Zara!