Guides have a magic time on their residential weekend!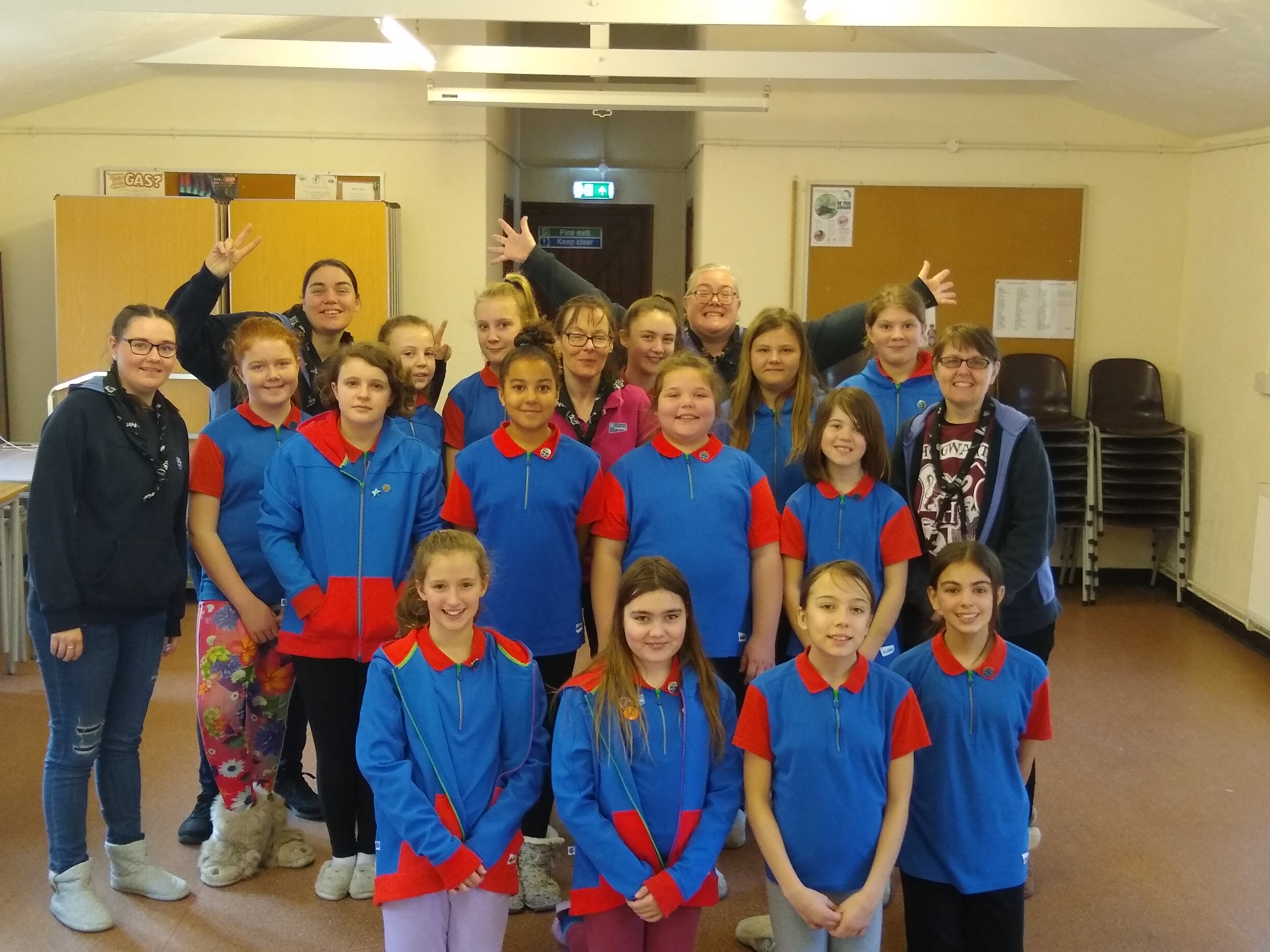 The members of 1st Jaywick Guides were treated to a residential weekend unlike any other! With the help of a Leader Award Grant from the Jack Petchey Foundation, the Guides were able to enjoy a truly magical time. Their leaders had transformed the Thorrington Scout camp into something straight from the wizarding world, complete with a great hall, tri-wizard tournament and a magic maze.
The leaders put a lot of effort into making the residential weekend one to remember. They decorated the Scout hall with floating candles, Harry Potter's Hogwarts house banners, a sorting hat and even a model of the Hogwarts Express. Their level of detail was incredible and they made it really special.
On the first night, the Guides were all sorted into their houses – just as Hogwarts students would be – before sitting down in the Great Hall for their feast. They were treated to a surprise takeaway, which all of the group enjoyed, before playing a round of Harry Potter bingo.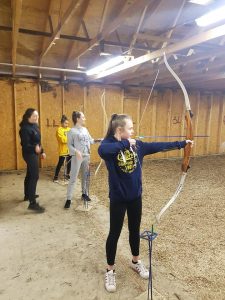 Guides compete in the Tri-wizard tournament
The next day, after a breakfast of Dragon's eggs and bacon, the Guides were free to explore the grounds but, of course, were advised not to step into the Forbidden Forest! After a walk around, the leaders arranged for all of the girls to be entered into the Tri-Wizard tournament. The first activity in the tournament was archery, where each of the girls got the chance to have multiple turns. This was a great chance for the members to try something new.
The Guides then returned to the Great Hall for lunch. They were then split into two groups and while one group completed the next task of the Tri-wizard tournament, the others completed magical crafts. They all got the chance to make their new wands, wand boxes, Marauder's maps and chocolate frog boxes – to put their frogs in. For the second tournament activity the girls got to complete a 3D indoor maze – just like that of Hogwarts. They first went around the maze with the lights on and then, once they had their bearings, did it again in the dark.
That evening the young members played lots of team bonding games, which helped them to build their teamwork and interact. The girls' voices were magically taken away by the leaders, and then they had to sort themselves into various orders, using other methods of communication.
The residential weekend was certainly one to remember! The Guides enjoyed their time and many of the girls are keen to go back on another weekend away soon. We at the Jack Petchey Foundation love to hear of the creative ways our grants are spent to team build and learn new skills and this one is truly magical!