Rocking the Leader Award Grant in a recording studio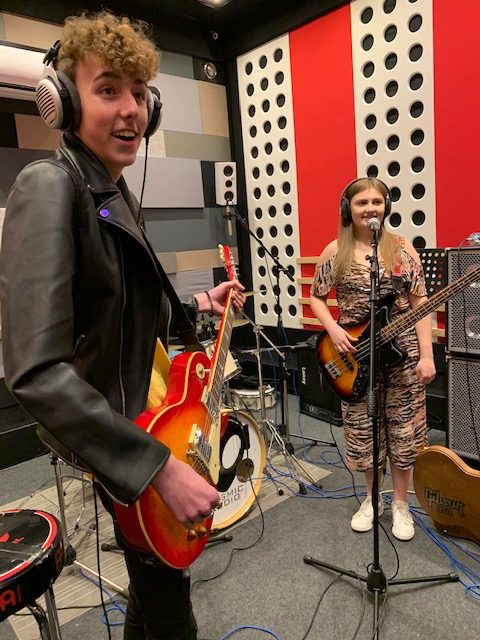 Harlow Rock School, Essex, used applied for and used their Leader Award Grant to take the young people they work with to a professional recording studio to record music and lyrics that the students had written themselves.
Before the recording session took place, the students had the opportunity to attend an extra song writing session with professional musicians.
"The young people gained in confidence over the week and said how awesome the whole experience in the studio made them feel." Said Ben Adams, Harlow Rock School's JPF Coordinator.
A total of 11 songs were written by groups of young people aged 13-18. The recording studio was timetabled to allow everyone the opportunity to both record their song and learn about the technical side of being in a studio. The new skills the young people learned were inspiring and might even help them in their future careers!
Over the course of the week with the support from Rock School volunteers and the Cosmic Audio staff, the group was able to record 11 amazing original songs. These were then compiled into a Rock School Album which the young people were able to take home, share and publish via social media.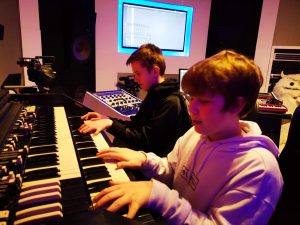 Wow, what a creative way to use our Leader Award Grant. The Leader Award Grant is available for any institution to apply for that has already received a Leader Award in the last 12 months. Head over to our Coordinators' Area for more information and how to apply.