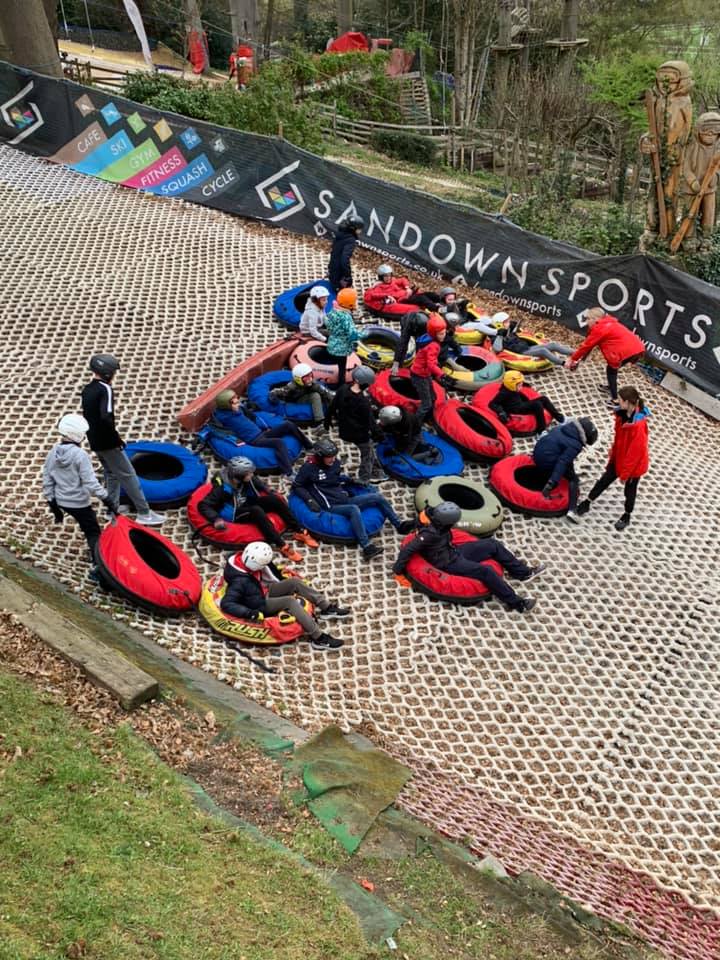 Scouts from 1st Merton Park Scouts got the chance to conquer any fears of heights by going on a trip climbing through the trees at Sandown Park. A Leader Award Grant from the Jack Petchey Foundation was put towards funding the trip to the high ropes centre, where Scouts got to walk up above the ground for the day.
This activity encouraged Scouts to work as a team as they took on the challenge of walking amongst the trees together. A few of them had a fear of heights, so they were supported by their fellow Scouts as they took on the challenge of conquering these fears.
For some, this was the first time ever completing an activity like this, so it was a fantastic way for them to support each other and encourage one another as they went around the course.
While they were there, the Scouts also got the chance to take part in a 'Ringo' session at the park. This involved the young people sitting in rubber rings and sliding down the ski slope, which they all loved! This was great fun for the young people and also encouraged them, again, to work well as a team to get down the slope.
The leaders saw the trip make such a positive impact on the Scouts that they are now considering adding the trip to their programme every year. They believe it feeds well into the objectives of scouting and is very fun for the young people too. It's good for them to get outside, get involved in new activities and build their teamwork skills too!