Health Week boosts young people's confidence and skills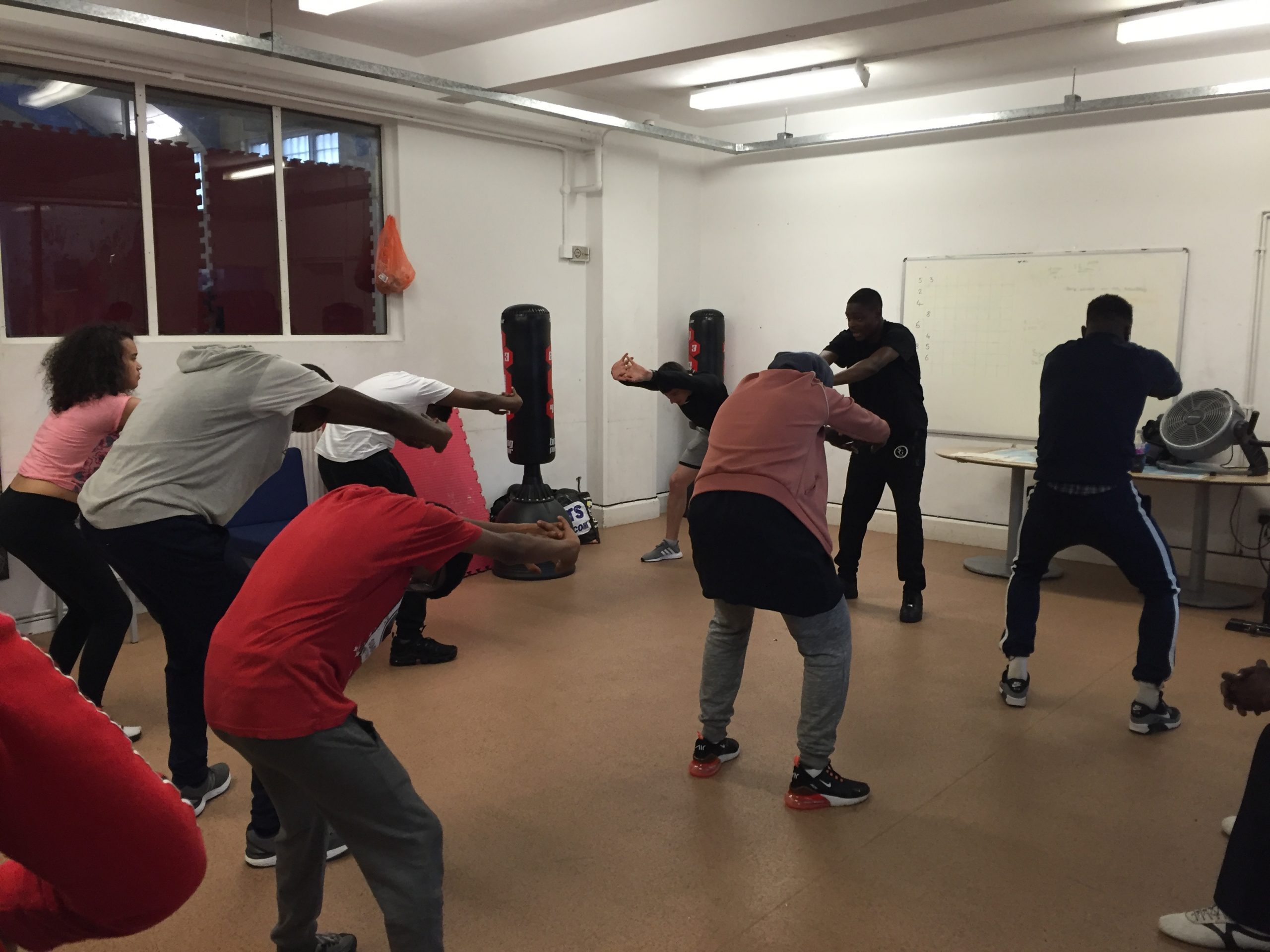 The Oxford-Kilburn Youth Club (The OK Club) launched a Health Week using their Leader Award Grant to promote healthy living and exercise to both its young participants and their parents.
Youth charity The OK Club offers a range of clubs and activities as well as street and school outreach. One of their leaders, Stuart McTurk, was awarded the Jack Petchey Leader Award in 2018 and successfully applied for a Leader Award Grant, which they used to fund the Health Week.
The OK Club started their week off with a launch event featuring a range of activities for young people and their parents to get involved in, including martial arts, boxing, boot camp and a self-defence session. There were also two guest speakers who addressed the group about the importance of healthy lifestyles and keeping yourself safe.
The week continued with a wide variety of sessions to appeal to all its members, including basketball, football, drama, healthy eating, cooking, beauty and healthy lifestyle choices. Not only was this a great opportunity for young people to try a range of opportunities, but also allowed the club to select two new programmes to continue with on a long-term basis. All young people that took part in the week completed an evaluation form and chose which activities they wanted to continue. The group chose basketball and boxing, which the club continued in 12-week coached courses.
The aim of the week was to begin to address some of the issues which young people had raised in youth sessions in regard to self-esteem, confidence and relationships.
Through open discussions about healthy lifestyles and keeping fit, the young people expressed that they would also like to arrange more active but fun-focused trips so as to encourage young people to stay fit in innovative ways. They decided on Laser Tag, which was also funded by the grant.
One of the young people that nominated Stuart for the Leader Award said: "He has helped me from the beginning and he is a great person to be with for activities. He is very considerate and helps children learn more in a fun way and I am happy I met him."
Do you have a Leader you want to recognise for their hard work? Or have you been awarded a Leader Award previously and want to see if you'd be eligible for a grant for your school or club? Click here to find out more.