Perseverance led Kashifa to success!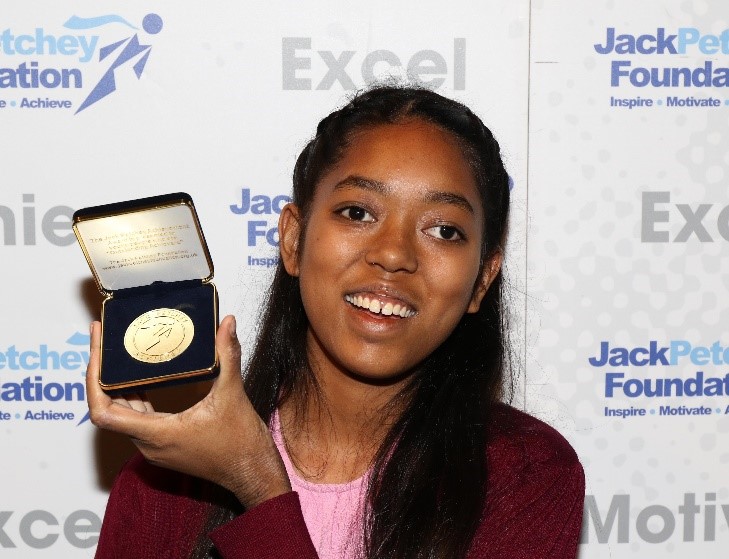 Kashifa is part of a group run at Action for Kids, and on the 4th October 2019 she received her Jack Petchey Achievement Award because of her perseverance, alongside 110 other young people within her area.
Like most young people, Kashifa has been through a period of self-doubt, believing that she wasn't good enough and that she had made an incorrect career choice. She was worried that she wasn't doing a good job at work and even thought about resigning.
Instead of giving up, the 19 year old persevered after a set back and is now thriving at her work placement within a nursery. She is also on track to complete qualifications that will enable her to get a job in the industry that she is keen to work in.
In addition to this she also volunteered to speak at an Education Select Committee event at the House of Commons to outline her transition from school to college. Not only did she speak confidently about the difficulties and problems she had encountered during this time, but she was also able to put across to MPs what schools and colleges should be doing to support the work aspirations of other disabled individuals within their educational settings.
Donna Fraser, former World, European and Commonwealth Athletics medallist, who presented the award said: "Another fantastic evening of celebrating our young people. It's always great to see the faces of the award winners – they accept them with pride and so they should. Well deserved. Well done and keep up the fab work!"
Kashifa has decided to spend her £250 Jack Petchey Achievement Award grant on a public speaking workshop for the youth organisation to help develop their skills and boost their self-confidence.
Interested in running the Achievement Award Scheme? Take a look here.