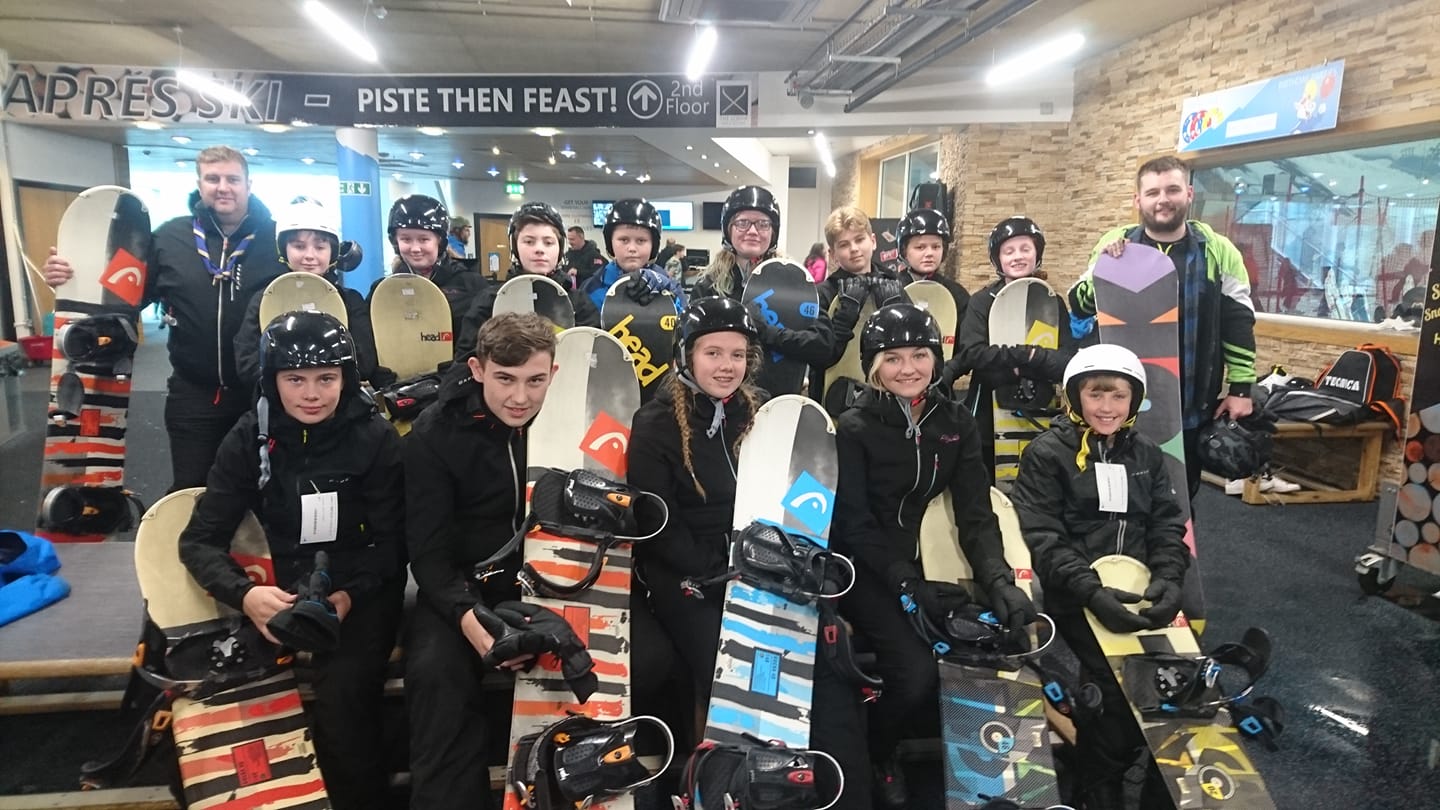 The 5th Canvey Air Scout Group were treated to an incredible day out at a ski slope, where they were able to snowboard on real snow!
Snow in London in September is pretty unheard of, but last year the 5th Canvey Air Scout Group were lucky enough to go on a day trip to a specially created snowy mountain where they snowboarded all day! The group used a Small Grant from the Jack Petchey Foundation to visit a snow centre in London, where they snowboarded on fresh (real!) snow.
Once they arrived the Scouts were all given their ski clothes, boots, gloves, helmet and snow board and, after a quick safety video, were invited to make their way up and down the snowy slope.
The Scouts spent the day going being trained to snowboard as a group. They were all amazed that the snow was real and expected to be welcomed by an artificial dry slope. Being able to train on real snow allowed the young Scouts to develop their coordination and stamina, ready for if they go to tackle other slopes elsewhere.
All of the young Scouts had fun despite it being harder than they thought it would be with the hot temperature. They powered through and had a really enjoyable, adventurous day.
Just like on real slopes they were all treated to a hot chocolate break to relax their legs after an intense (but fun) morning of snowboarding. After their break, the group got the chance to try the centre's new ringo course. They all sat in a rubber tube to make their way down the new courses, which was a fun highlight of the day.