Spotlight On: Action For Family Carers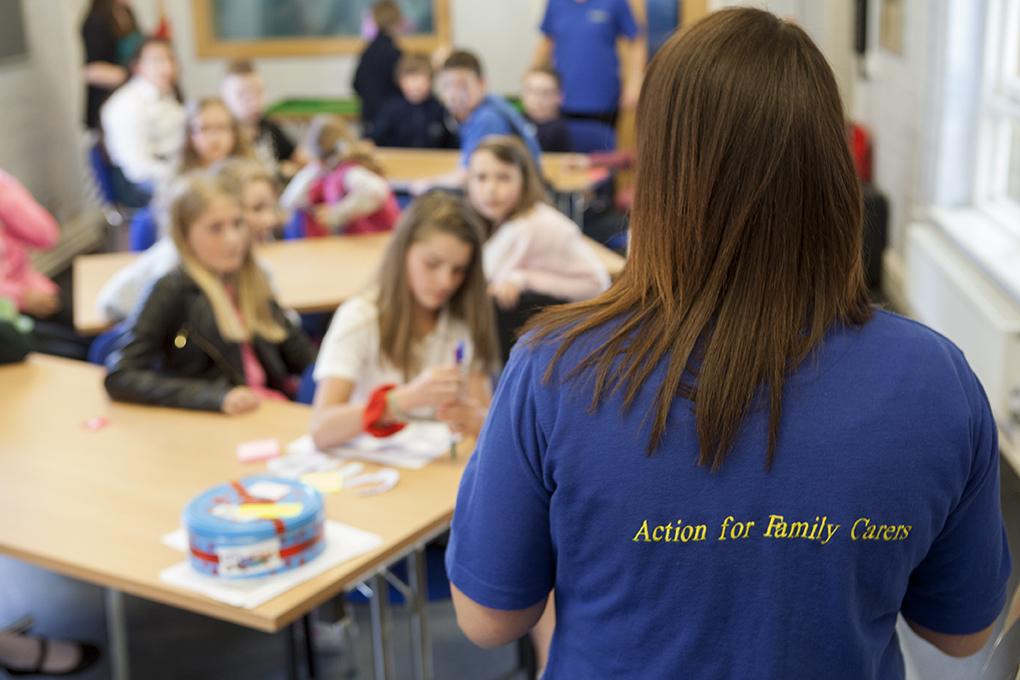 It's Youth Work Week and this year's theme is champions of youth work so we wanted to celebrate the fantastic work of some of our grantees and the impact they have on young people across London and Essex.
Action for Family Carers is a fantastic organisation that works to make a positive difference to the lives of young carers in Essex by providing sport and activities to help the young carers be the best they can be! In 2020, they were awarded a Covid Recovery grant of £14,000 to set up a Young Carers Check In service to reach more Young Carers for additional support during the pandemic.
The Young Carers Check In was set up to enable Support Workers to run online and in-person sessions out of usual hours to better fit the young people's schedules and enable them to get the support they need. It gave the young people an opportunity to discuss current challenges, ask for advice and also to feedback on the services currently offered by Action for Family Carers. The newly developed service came about in response to research showing that Young Carers faced additional difficulties and challenges during the lockdown, such as frustration, isolation and putting the needs of the person they care for first, sometimes to the detriment of their own mental health.
Thanks to this grant, the team at Action for Family Carers were able to provide an additional 16 hours a week of support sessions to the Young Carers they work with. Below are just two stories of young people who took part in the programme and the difference it made to them (their names have been changed for privacy reasons).
Lily
When the pandemic struck, Lily was about to transition into secondary school, an important time in a young person's life. She had always been familiar with the idea of Young Carer support in school as he brother had received support from then in the past, but she had never before been involved.
With the new Young Carer Check In service, Lily had an online meeting with the team one evening and spoke about being stressed and anxious, and that she would like to learn some relaxation techniques. The team gave her some tips, arranged a further meeting and kept in regular contact with Lily's family over the lockdown.
At first Lily expressed how she didn't want anyone at the school to know she was a Young Carer – no one at her Primary School had known – and was reluctant to engage in any Young Carer activities. However, after speaking to her Support Worker, she was slowly introduced to another Young Carer in her year and the two quickly became fast friends. Since, Lily has joined a series of face-to-face group meetings and activities with other Young Carers in the school, including a cookery class done at lunch times.
Lily credits her newfound friends and community with that first online meeting as she felt it helped her become more comfortable to then meet in person. Lily is now flourishing at secondary school, and is proud of being recognised as a Young Carer rather than wishing to keep it to herself.
Jason
Jason had always embraced in-school support from Action for Family Carers, and during the lockdown he greatly appreciated the new online adaptations allowing him to stay in touch with his Support Worker. He felt he was able to chat freely about his feelings and experiences. Usually, Jason was used to having a break from his caring role while he would go to school, but over lockdown he was constantly stepping up to assist his parents further to look after his sister.
Not only has Jason found these online meetings with his Support Worker helpful, but he has also been encouraging other Young Carers at the school reach out for an online support session, particularly those who have just joined the school and might not know about the service. Jason is now in Year 11 and has decided that he is happy to touch base with his Support Worker as and when he needs to, having found the Young Carer Check In service to have given him some great resources for managing day to day independently.
Want to find out more about our Open Grants, how they are used and upcoming opportunities? Click here!