Student volunteer helps to raise over £140,000 for a school for deaf children in Kenya.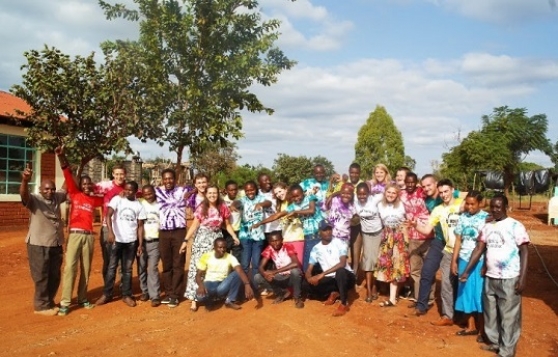 Since 2013, Ali Macnaughton has been volunteering for a grassroots initiative called Project Riandu, which works to empower deaf people in eastern Kenya through education. Ali has been running a support group for the project in the UK alongside her brother, and has since raised over £140,000 to fund the construction of a school and organised two volunteer trips to Kenya! She has achieved all this whilst studying at university and working part-time to fund her volunteer work in Riandu. The Jack Petchey Foundation awarded Ali with a £280 Individual Grant for Volunteering to support her work in Kenya.
Project Riandu was created by the Mbeere Mothers' Union (MMU), a group of determined and inspirational women with a passion for social justice. They saw the suffering of deaf people within their community and wanted to do something about it. Due to a lack of understanding, deaf people in eastern Kenya are often marginalised and stigmatised. The MMU decided to build a school specialised for deaf people's education and empowerment. This is the first secondary school for deaf people in eastern Kenya.
Not only was Ali leading the fundraising efforts for the construction of the school, she also organised and coordinated a trip to the site in Riandu for herself and 16 other volunteers in August 2015.
In Riandu, the team spent one month constructing the new school buildings alongside both deaf and hearing Kenyan student volunteers. Thanks to their hard work, there are now seven buildings which are ready for new student groups to start using. Welcoming new deaf teenagers to the school is something the current deaf students were very excited about.
There was a fantastic atmosphere on the site, with the volunteers learning to communicate with one another and forming friendships over the weeks. The volunteers also had the opportunity to meet with government officials and deaf rights groups who are interested in supporting the school. Ali said "Overall, involvement with this project and this group of people has been a fantastic experience with so much opportunity to learn and develop. I hope to continue working within international development work and feel this experience has given me a great insight and really developed my skills. I look forward to continuing with the project and seeing its future."