Today's Role Models: Achievement Award winner to Radio Producer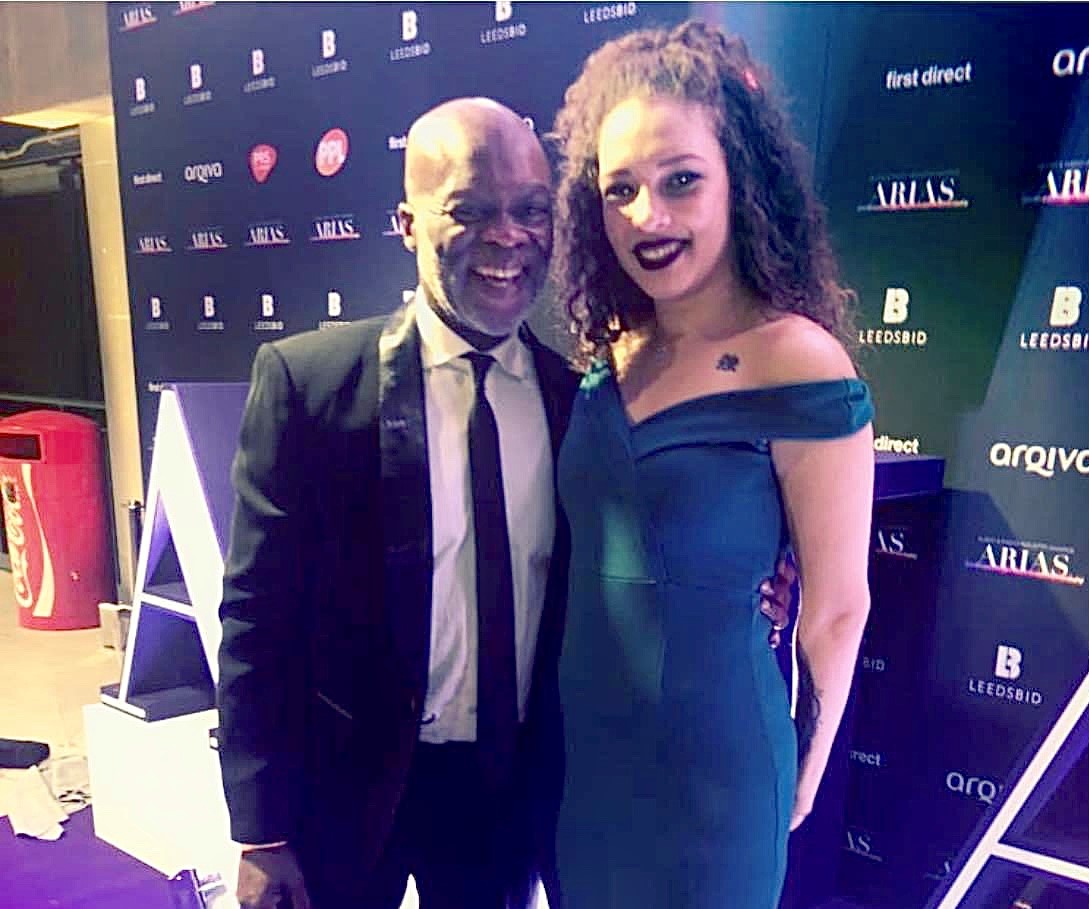 As part of our 21st birthday this year, we will be getting back in touch with Jack Petchey Achievement Awards alumni, who won an award at least five years ago. We want to see what they have achieved since we last spoke (and believe us, it's a lot!) to be role models to the young people of today.
This 'Today's Role Models' feature is about Yasmin Ojo who received an Achievement Award when she was 15. She is now a Producer at BBC Radio London. Read all about her journey here…
How old were you when you got your Jack Petchey Foundation Achievement Award and what were you nominated for?
I was 15 when I received my award. I was nominated by my form tutor for my resilience and dedication to school work. I suddenly lost my father in the summer of year 9, at just 14 years old and I took two days off school before wanting to return again. My tutor was impressed with the fact that I didn't let my loss affect my studies and continued to achieve high grades, like I always did before. She couldn't believe how strong my resilience was at such a young age and wanted to praise me for it.
How did winning the award make you feel?
It was so nice to be recognised for this because I was so determined to continue as normal. I cared a lot about doing well at school and this achievement was exactly the encouragement I needed to keep going. It was also a pleasure to be able to treat my form class to a fun activity day with the prize fund.
Tell us a bit about what you're doing now.
I'm now a journalist, working at BBC Radio London. I'm currently the producer of the Drivetime show with Eddie Nestor. I got into the industry after securing an apprenticeship at BBC Radio London and I've been working my way up ever since. I do feel that having this achievement on my CV has really helped me stand out on application forms over the years, as someone who is a high achiever and a hard worker. So I've been eternally grateful for having this under my belt.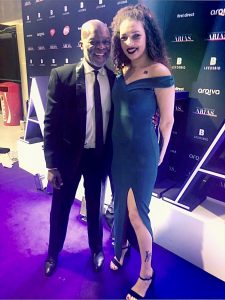 Yasmin and Eddie Nestor
What made you get into Journalism?
I've always been interested in journalism and I was studying English Language at sixth form when I stumbled across the apprenticeship opportunity. I didn't know anything about radio beforehand, so it was a bit of a gamble. But I knew I always liked the idea of being a journalist, and I loved writing. So I gave up sixth form after one year and took a leap of faith and it paid off!
What's the biggest challenge you've overcome?
The biggest challenge I've overcome is learning how to be confident in myself and my abilities. When I first started at BBC radio London, I was very quiet and shy about everything I was required to do. Especially because most of it was new to me. But by pushing through my own insecurities and stepping out of my comfort zone, I have now become someone who is confident and proud of myself. I'm always so thankful for the opportunities I've had following this achievement, as each one has helped me to grow and become the best version of myself.
What's your biggest achievement?
My biggest achievement was becoming the producer of the Drivetime show, less than 3 years after finishing my apprenticeship. It showed me that I was more than capable and that my abilities were as good and  those who had been there for many more years.
What's the best advice you could give to a young person today?
The best advice I can give to young people is to believe in themselves and their abilities. Even if you're a shy person and you feel insecure about yourself, just take chances and be brave! Because taking that one leap of faith could make all your dreams come true.
What do you think the biggest challenge young people face today is?
I think the biggest challenge young people face today is a lack of opportunities. You really have to stand out and have something different on your CV that shows your dedication and enthusiasm for whatever it is you want to get into. The competition is so high and only having a degree isn't enough anymore! I was lucky that I was able to take part in the Young Reporter's Scheme with the News Shopper online, in the year leading up to applying for my apprenticeship. I think that demonstrated my interest in journalism and my passion for writing, which helped me stand out against others applying for the position. So definitely take on extra-curricular activities or go out of your way to volunteer your time into something  that you would like to pursue as a career.
Want to read another Today's Role Models feature? Take a look here.