Today's Role Models: Achievement Award winner to Legal Advisor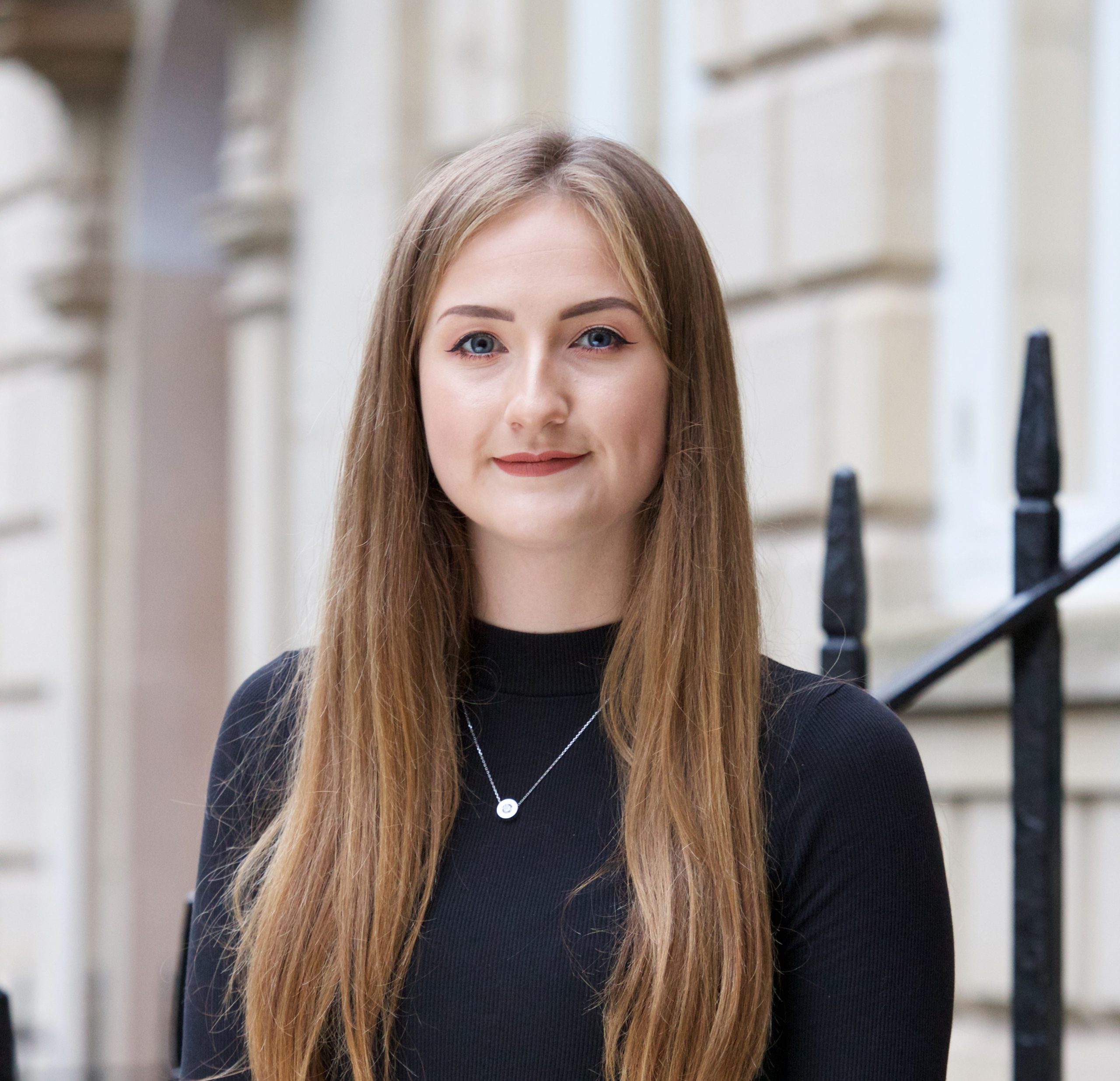 As part of our 21st birthday this year, we will be getting back in touch with Jack Petchey Achievement Awards alumni, who won an award at least five years ago. We want to see what they have achieved since we last spoke (and believe us, it's a lot!) to be role models to the young people of today.
This 'Today's Role Models' feature is about Susie Burley, who got her Achievement Award in 2015. She is now in her final year of a Law degree at the University of Bristol, and plans on becoming a family law barrister.
How old were you when you got your Jack Petchey Foundation Achievement Award and what were you nominated for?
I was sixteen when I received my Jack Petchey Achievement Award, and it was my last day of secondary school. I was nominated for representing my school and its students on numerous occasions. For example, I sat as a student representative on the board of directors, ensuring that the issues concerning students were brought to their attention and acted upon appropriately.
How did winning the award make you feel?
When I won my award, I was overcome with emotion. It was my last day of school and the award was announced during our leavers assembly. I was really proud of myself and it was amazing to see how proud my peers were of me. My secondary school experience was not always plain sailing, but when I won the Jack Petchey Award it was a real moment of reflection on how far I had come.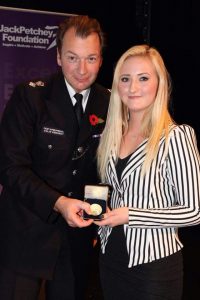 Susie winning her award in 2015
Tell us a bit about what you're doing now.
 I am now in my final year of a Law Degree at the University of Bristol, with aspirations to become a family law barrister in the future. Alongside my studies I am also the Student Vice Director of the University of Bristol Law Clinic as well as a Student Advisor.
The Law Clinic provides pro bono legal advice to members of the community who do not have access to legal aid and are often in desperate need of support. We also work with a number of charities and organisations including CLIC Sargent, Bristol Drugs Project, Bristol Mind and Litigants in Person Service. I have spent time coordinating and working on these projects to provide legal advice to vulnerable clients who have found themselves in truly devastating circumstances.
I am also part of the inquest team at the Law Clinic, which is a new team set up specifically to take on inquest cases of families who are unable to access legal aid. An inquest can be highly emotional for families and the process can be complex and daunting, particularly if other interested persons are legally represented. I have been trained to work specifically on inquest cases, to provide support and advice for bereaved families.
What made you start providing pro bono legal advice to parents of children with life limiting conditions, to people affected by addiction and to people who are trying to represent themselves in court because they cannot afford legal representation?
Working in a pro bono Law Clinic has meant that I have seen just how difficult it can be for individuals to seek legal advice or to manoeuvre their way through the legal systems without any professional guidance.
Working with CLIC Sargent, BDP, Bristol Mind and LiP Service has given me the opportunity to support so many different people and to see the huge impact on their lives that a little bit of support can have. I always aim to alleviate the pressures from my clients during what is often an extremely difficult time, where legal issues are really the last thing they should have to worry about.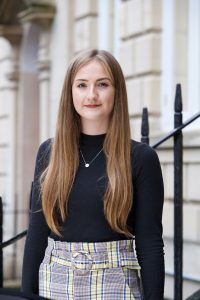 Susie today, at the University of Bristol Law Clinic
What's the best advice you could give to a young person today?
I think that you should never feel like you are held back because of your background or past experiences. The most important thing I can say is that you have to believe in yourself and have faith that if you put the hard work in, good things will come your way.
There are so many ups and downs of teenage years but if you can take them all in your stride and believe that you have what it takes to reach your goals, you WILL get there.
What do you want to do once you've finished university?
 In the future, I hope to become a barrister. I am very interested in practising family law.
What do you think the biggest challenge young people face today is?
While it might sound cliché, I honestly think social media is the biggest challenge faced by young people. As humans, we are all guilty of comparing ourselves to others, it is something that I have struggled with in the past and often still do! I think nowadays it's so easy to see the best bits of people's lives plastered all over our social media accounts. I think the only way to protect yourself against constant comparison is to have belief in yourself and find happiness in what you have. It is important to remember that people only show you what they want you to see, so never assume anything about anybody based on their online profile!
Did you win a Jack Petchey Achievement Award in 2015 or before? Get in touch: efox@petchey.co.uk