Today's Role Models: Achievement Award winner to Multi-talented Artist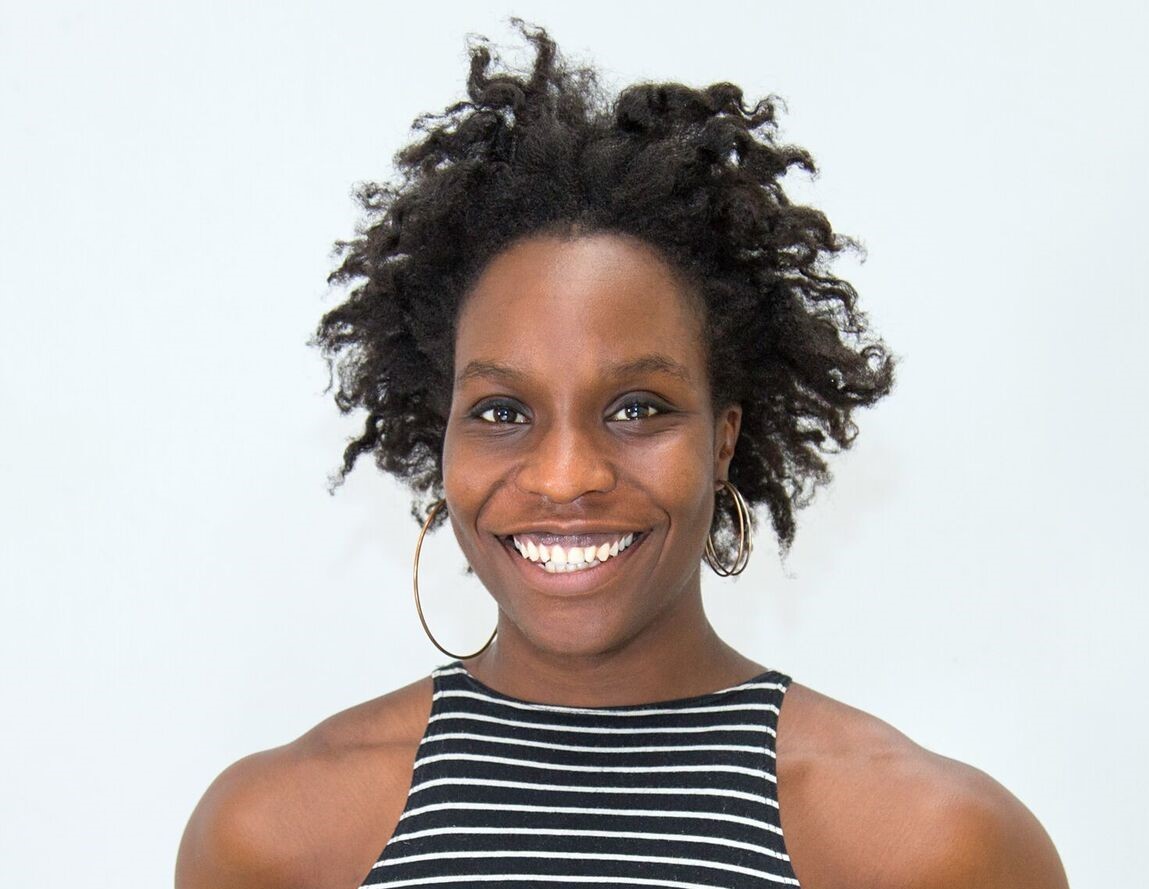 As part of our 21st birthday this year, we will be getting back in touch with Jack Petchey Achievement Awards alumni, who won an award at least five years ago. We want to see what they have achieved since we last spoke (and believe us, it's a lot!) to be role models to the young people of today.
The first person in 'Today's Role Models' is Valerie Ebuwa, who won her award in 2006. She is now a successful dancer, model and writer.
How old were you when you got your Jack Petchey Foundation Achievement Award and what were you nominated for?
I won my Jack Petchey Achievement Award 13 years ago at Bishop Challoner Catholic Collegiate School, I believe, for writing. I was 15 years old and super ambitious. I have always been very passionate about Dance and English and really pushed myself in those subjects, particularly at school.
How did winning the award make you feel?
Winning made me feel epic. I still have the award at my parents' house on the mantelpiece. It really made me realise the importance of hard work and how talent can be recognised from a distance that was greater than the walls of secondary school. It was, and still is, a real achievement.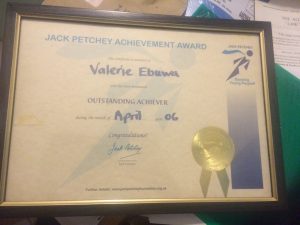 You've had/are having a pretty impressive career. What motivated you to pursue dance, modelling and writing?
Firstly, thank you! I have always had a passion and love for Dance. No matter how much it annoys me, troubles me or pushes me, I will always love it. Writing and modelling came from all the media I consumed during my youth (although I am still young! I'm only 28 years old!). I was obsessed with America's Next Top Model, Project Runway and Sex and The City, so finding a way to explore and exercise all my interests has always been something of great importance to me. I've never seen other people's opinions or lives as a measure for what my own life could be/look like. The only measure I have is infinite possibility.
Tell us a bit about Womxn SRSLY and why you think it is important in today's society.
Womxn SRSLY is a performance platform and network for female identifying and socialised female artists to present their work in order to dismantle the arts sectors bias towards cis-male-led work. I created a mentoring programme for women of colour at London Contemporary Dance School and WAC Arts in order to keep more women of colour in the sector, through allowing them to tailor their learning to their own career aspirations, not the desires of institutions. This is in its second year now and I am looking to expand it across different institutions in the UK. The platform is important because it creates opportunities and a safe space for experimentation, play, failure, laughter and success without the male gaze. It allows for normative ideas to be challenged and for new stories to be told. Artists can take risks in an environment that encourages them to do so. Institutions and funders can often take away autonomy in terms of artist exploration (as funding is usually product led or outcome orientated), so this is an attempt to give independence back to the artist. The mentoring is important because it tackles the problem in the lack of empowerment and supports the minority students feel in institutions by not seeing themselves reflected in the staff or cohort. Having someone who has had the same experience of studying at an institution as well as currently working in the industry now, provides a safe space to talk about their time within these seemingly safe spaces. By empowering them and providing them with fresh resources and tools, they can leave fully equipped with the knowledge to continue to make a career out of their doctorate (or not and that's OK too!).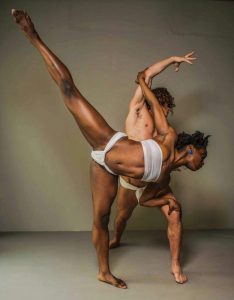 Credit: Andrew Crayford
What do you think the biggest challenge young people face today is?
Being heard. I talk at multiple panel discussions about how to improve institutions, creative learning, mental health and inclusion in the arts and I am usually the youngest person in the room! They never invite the current or recently graduated students to speak and even if they do, the pressure of being honest about their needs is a pretty big ask for only one or two students in my opinion. I've also noticed when young people are presented with the opportunity to speak, they're often disregarded due to 'lack of experience' (this has happened to me also in many professional situations) when actually we should be looking at their concerns as a fresh perspective. I think the financial cuts that have happened within the arts hasn't helped either and the management of social media in general needs to be addressed.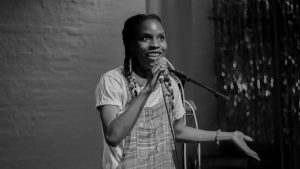 Credit: Alex Gent 
Is there anyone/anything you found particularly inspirational when you were 21?
My greatest and biggest influence will always be Missy Elliott. She has somehow, someway, made it into almost every piece I have ever been in! She's the true embodiment of an artist and femininity, plus, she always gives love and respect to her dancers. Though her work may not be considered as 'Contemporary Dance', to me, she has always been the epitome of Contemporary Dance and music. She's always redefining the rules and makes room for others to be themselves. I also love Michelle Obama, Little Simz, Tina Turner, Angela Bassett, Serena Williams, Rihanna, Beyoncé and Anderson .Paak. I love music so my influence, although I dance, is always rooted in music and film.
I found my immediate family particularly influential at 21. One of my older sisters Chi Ebuwa is and always has been, my rock. She continues to constantly inspire me to be the best woman I can be. She's probably the kindest person in the world. When I was 21, Barack Obama was re-elected as president so it also showed me that anything was truly possible for black people, again , infinite possibilities. 21 was a really poignant age for me.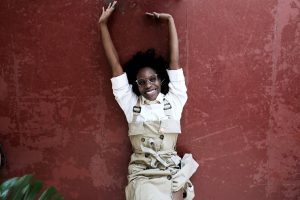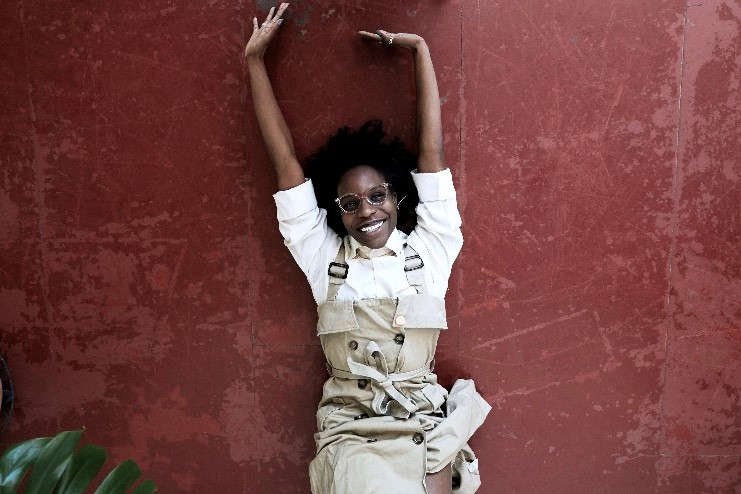 Credit: Holly Whitaker
What advice would you give to your 21 year old self/a 21 year old today?
At 21 years old, my father passed away. It completely devastated me and I genuinely thought that I wouldn't be able to finish my degree or even dance as a career. I would tell myself then with the knowledge I know now, that grief has no time limit or face. Anything is possible as long as you don't give up. I would also tell myself to breathe, relax and that I am not superwoman. For a long time, I put so much pressure on myself and it was so unnecessary. I can only say these things now though because of my experience. I am super grateful for my life and don't regret a single thing.
Want to read about one of our recent Jack Petchey Achievement Award winners? Look here.
The feature image on this post is credited to Pari Naderi.