Young People Receive a Master Class in Music Production by MOBO Award Winner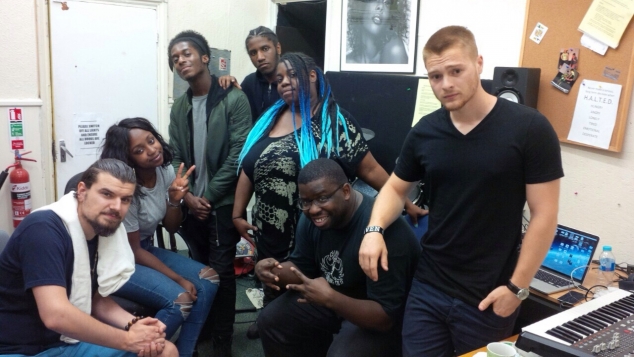 XLP are an organisation which sets out to build relationships with young people and their communities in London; they work to create positive futures for young people, by working in local schools, housing estates and with young people's families. XLP run a mentoring scheme and an arts programme, both of which aim to help young people to fulfil their potential and brighten their future. Thanks to a £750 Leader Award Grant from the Jack Petchey Foundation, XLP were able to fund a residential music project for a group of eight young people.
During the summer holidays of 2016, XLP held a week- long art residential project in Yorkshire to give eight young people industry standard music production training, along with the opportunity to create a collaborative piece of work in a professional music studio. The group took part in a full week of activities underpinned by five workshops and visits from industry professionals, including a hip hop lyric writing workshop from MOBO award winner Jahaziel, Hanif Williams, and staff from Thumbprint Publishing. The "Classical vs. Hip Hop" remix project incorporated artist development training together with practical writing and studio recording sessions; the young people were given a number of classical music pieces to create new works from by Audio Network.
The project not only gave the young people an incredible opportunity to learn new skills but also gave them the chance to meet and connect with others like themselves from a similar background, from different areas in London. They also gained a real sense of achievement from completing a project like this, which had a great impact on their self-confidence as well as their aspirations for the future.
One of the youth workers who helped facilitate the trip said "During the week we exposed young people to industry experts at the top of their game. Rather than just teaching, we provided an experience which they will base many of their creative careers on, the seeds that were deposited into their minds of what is possible were literally mind blowing, and the offers and opportunities they received as a result of taking part in the week's activities will set them up on the start of their journey as an artist. We invested in them not only as people, but as artists who have a serious impact to make on the world."
Here is a link to one of the songs they created: https://soundcloud.com/xlp-arts/unrequited-love-esther-durin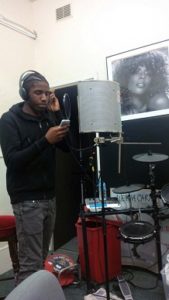 A member of the group recording vocals