Young refugees take a trip to the zoo!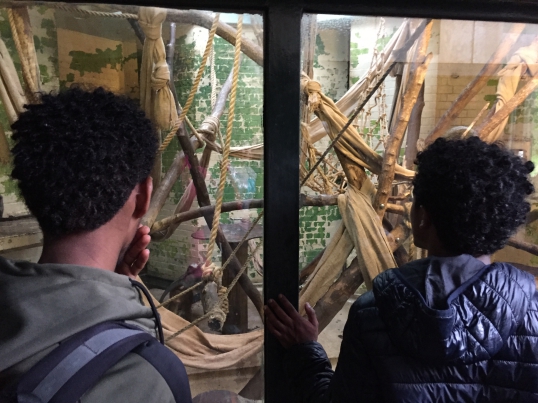 The Community Action for Refugees and Asylum Seekers (CARAS) group in South London used their Educational Visit Grant from the Jack Petchey Foundation to take a group of young refugees on a visit to London Zoo.
CARAS was set up in South London as a support group for refugees and those of asylum-seeking backgrounds. They organise a range of activities that support people of all ages – from young to old. These activities focus on developing the refugees English skills, giving them access to suitable services and opportunities. They ensure each member of the group has a space where they feel comfortable and welcomed.
There are many different groups within the CARAS network, from women's groups to advice sessions. One group is specifically for younger refugees and asylum seekers. By having their own group, the young members are able to develop their social skills as well as their English language skills, by chatting with other young people and getting involved in various activities.
The group wanted to organise something extra special for the young members. So, they decided to combine an Educational Visit Grant from the Jack Petchey Foundation with an Achievement Award grant to visit London Zoo! This was their first time visiting the zoo and they were so excited to travel into Central London and meet the animals.
The group spent hours wandering around the zoo, learning all about the animals and generally getting the chance to chat, laugh and have fun. They especially liked being able to be up close to the lions and tigers! One young person said: "I had a great time! I especially liked the tigers. I have never seen so many animals, lots of them from my country."