12 acapella groups from across London and Essex battle it out in the Jack Petchey Perfect Pitch Final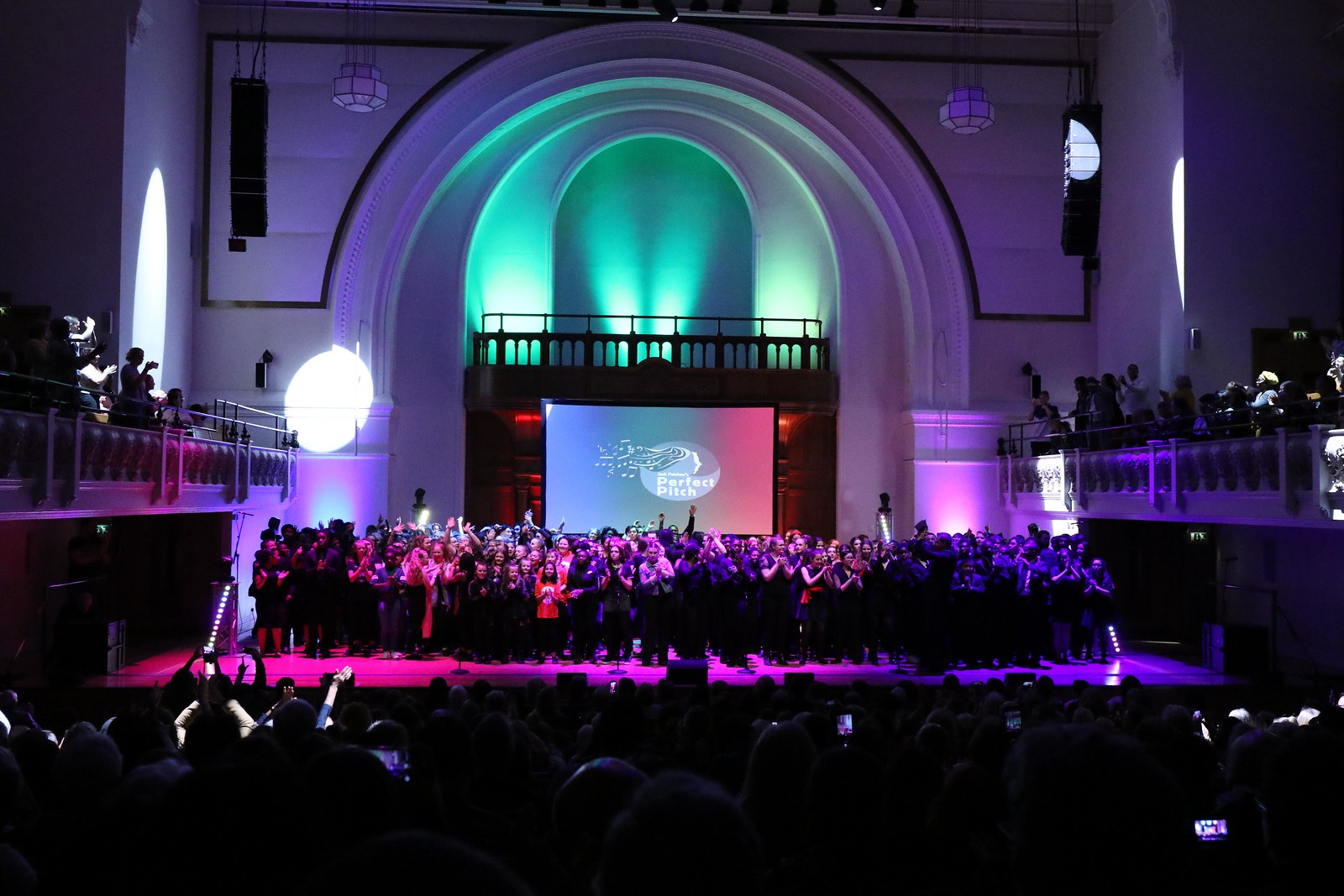 On Sunday 1st March, the Jack Petchey Perfect Pitch took over the world-famous Cadogan Hall for its Grand Final with around 270 young people from across London and Essex competing in front of a panel of industry judges.
NoteWorthy, youth choir from Wallington High School for Girls, were crowned Jack Petchey's Perfect Pitch Champions for the second time. The winning group, along with runners up Norbury Manor Celeste and third place Hapaphonix, took home part of a £1000 prize pot for their organisations.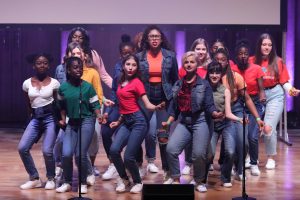 The judging panel included composer Thomas Hewitt-Jones, actor and singer Minal Patel, Director of External Relations at VOCES8 Foundation Chis Wardle, composer Stuart Hancock, actor and singer Sadie-Jean Shirley, casting director and previous Jack Petchey Achievement Award winner Heather Basten and our very own Operations Director Gemma Juma. Each judge scored the group on their performance numerically, and these were added up at the end by an impartial third party to determinate the winning group.
Chris Wardle, of VOCES8 Foundation, said: "It's amazing, the standard is so high, I'm loving watching the show. The staging particularly is incredible, so interesting to see the variety of staging that's happening and the variety of arrangements. It's really interesting and very enjoyable."
Composer Thomas Hewitt-Jones added: "I think singing in this amazing venue is probably something that they will never forget because it's such an amazing experience and something they will tell their friends and family about."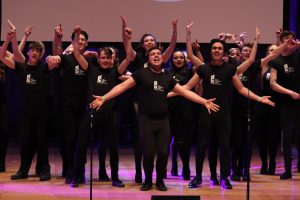 The competition's winners, Noteworthy, have been together as a complete group of 16 since July 2019. They were the winners of the first Perfect Pitch competition in 2018 and some of those older members have now left for university so had to be replaced by younger students at Wallington High School for Girls in Sutton. This year they took home a prize of £500.
Yimika Osilaja, a singer in Noteworthy, aged 17, said: "Jack Petchey has always been such a fun experience. We've been competing as a group since 2018 and each time we perform on stage it's so exciting and seeing your hard work pay off is one of the best feelings in the world. I really hope to continue performing in the future!"
The Runners-Up prize went to Norbury Manor Celeste from Norbury Manor Business and Enterprise College in Croydon. They are an all-girls 11-18 choir and they sing every type of repertoire that choirs can cover. Third prize went to Hapaphonix from Harris Academy Peckham, a Chamber Choir. Second and third place in the competition won £300 and £200 respectively.
Emma Stevens, who teaches the choir at Norbury Manor Business and Enterprise College, said: "The Grand Final day was such a fantastic experience for us all at the prestigious Cadogan Hall."
Yeray Pena from Hapaphonix, aged 15, said: "I really enjoyed performing at the Jack Petchey Perfect Pitch competition! The standard of all the performers was great and to get third place at the Grand final is amazing! I am proud of Team Hapaphonix!"
Over the course of the programme, 32 schools and youth groups participated in the project, 700 performers and 65 adult leaders took part and the groups benefitted from around 90 hours of acapella workshops.
Sir Jack Petchey CBE, aged 94, said: "It is right that we should support our youth in this way. It is right that we encourage and nurture them to grow their talents – whatever those talents may be and they have as much fun as possible on the way! How I would love to be able to sing like them! With the confidence they gain from Jack Petchey's Perfect Pitch I hope they will go on to achieve great things."
Does your school or group want to take part? Keep an eye on our website and social media for when applications open for the 2020/2021 competition.