Lockdown Da Vincis: Young Artists Create 'Wall Of Art'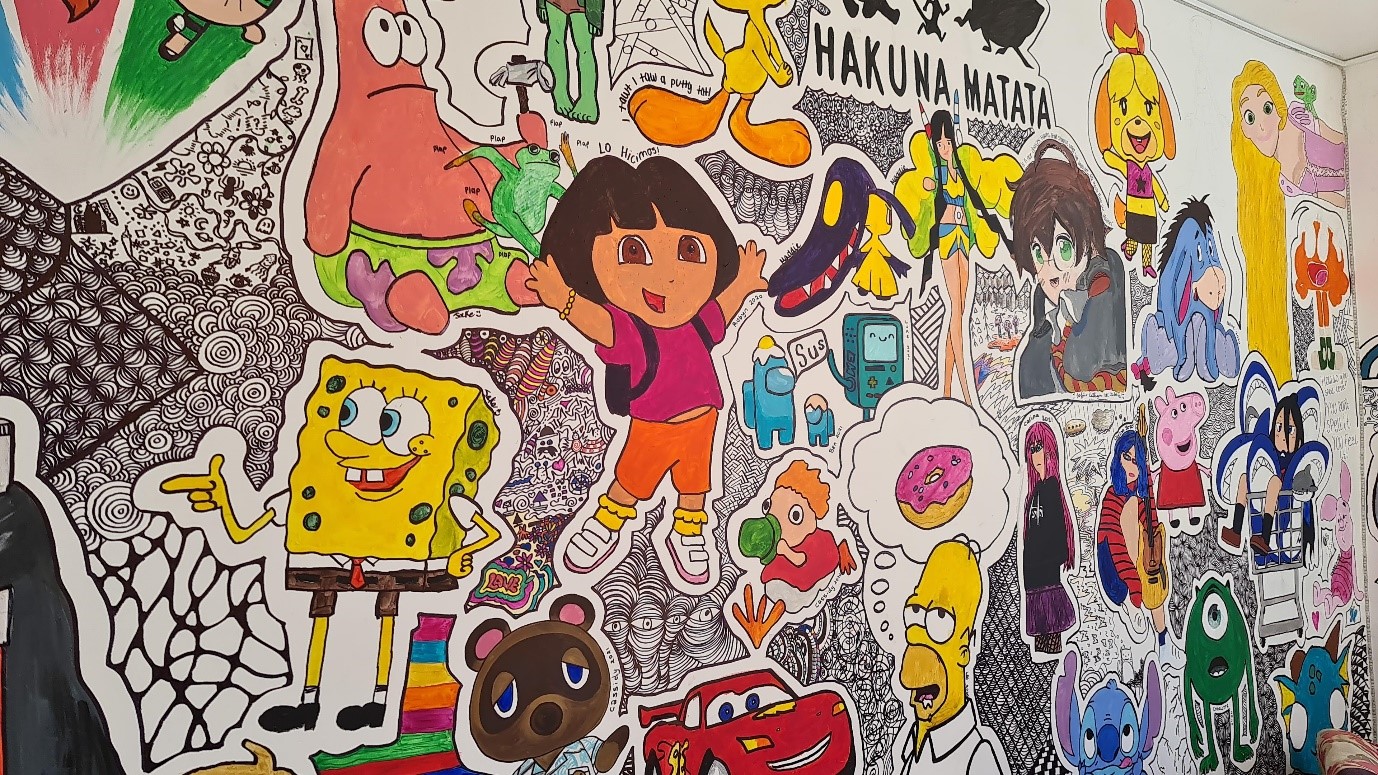 Young creatives at the Arts for Life Project have taken lockdown redecoration to new levels, with this inspired, interactive artwork!
During the recent COVID restrictions, people up and down the country have been stuck inside staring at the same four walls – but not many of us have turned one into a piece of art!
At the Arts for Life Project they have done just that, creating the 'Lockdown Wall of Art' at their centre in Pinner, Middlesex. Led by Community Youth Worker Luke, this exciting project allowed youngsters to put their own personal touch to the creative hub, as they drew characters from their favourite films, TV shows and video games!
After projecting images of these characters on to the wall, the young artists traced around them with a 3b pencil and then painted them using acrylic paints and thick black outliners, giving the figures a sharp, stylish finish. Some of these materials were funded by the Jack Petchey Foundation Achievement Award grant!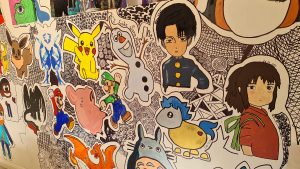 Within the spaces between characters, the young people created 'Zentangles' – an easy and fun way to create beautiful images by drawing structured patterns. This method of pattern drawing has been found to increase self-confidence, relieve stress and anxiety, improve eye-hand co-ordination and helps to nurture and develop creativity. They also look fantastic!
Not only did the project teach new artistic methods, it provided the young people with a much needed escape during this difficult period. As one young artist said, "it gives me a sense of freedom, I lose myself in my art and it makes me feel calm and relaxed … I feel like I can breathe".
Beth Gevell, CEO of the centre, further commented on the importance of the project remaining open during the lockdown, saying 'it has encouraged them to open up communication corridors with their peers, release creativity and [has given them] a place that is a 'home from home'.  This has reduced isolation, fears and helped with their understanding of our current climate whilst being fun and leaving them with a sense of achievement and pride.'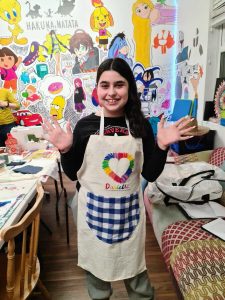 The Arts for Life Project supports and champions young people and their families' emotional health and wellbeing through the therapeutic value of the creative arts. They have a particular focus on those with complex needs who have been pushed to the margins of society.
The Jack Petchey Foundation has worked with Arts for Life for almost 3 years, with our Achievement Award Grants being used to purchase art equipment that has been used directly in this fantastic project.
With the centre looking more vibrant and colourful than ever, we look forward to seeing what these young artists create next!