Speak Out alumni have guided tour of Houses of Parliament with MP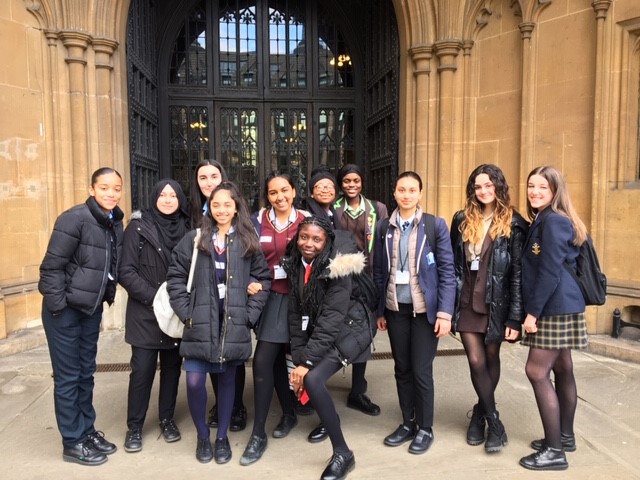 On Friday 13th March 2020, a select group of Speak Out Challenge winners and runners up from the previous year's competition attended a trip to Westminster with MP Andy Slaughter.
The alumni met at the Palace of Westminster where they fed back to Speaker's Trust and the Jack Petchey Foundation about their experiences of the Speak Out Challenge, before receiving a guided tour of the building by MP Andy Slaughter.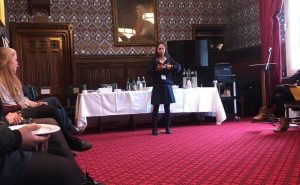 Fizza Zaidi, previous winner of the Barnet Regional Final 2019, said: "If someone had said to me a year ago, 15 year old Fizza, that 'in a year's time you will have gone to Cambridge, you will have gone to the Houses of Parliament, you will have met so many young interesting people your age', I probably would've laughed in your face and said 'I wish, but no'. But somehow that has actually happened and it is because of Speaker's Trust and the Jack Petchey Foundation. The work they do – teaching 20,000 young people across the country to be able to speak and present their points of view in front of an audience is so powerful for me."
Josephine Ayodele, winner of the Southwark Regional Final 2019, said: "During our training and our workshop with Speak Out we had a press workshop with the PR representative. She taught us what we should do we if we were ever to encounter press or something like that, and it was really helpful because that same year I had an interview with ITV News London about knife crime and everything the interviewer said I was like "I know that, yeah I know that", because of the training I was so prepared."
Maitri Nori, winner of the Richmond Regional Final 2019, said: "I think [my confidence had improved] because at that point I had met so many other people, all of us, who share a common interest which is public speaking. And at the end of the day, when I spoke on stage then I could feel the audience hanging on to my every word and fully being immersed in what I was talking about. That made me realise how much I loved public speaking because originally the audience was a fear of mine but now I enjoy doing stuff like this and having these kinds of opportunities."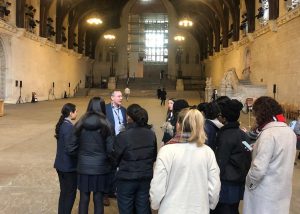 On the tour, the group was taken to several different reception rooms and speaking areas in the Palace of Westminster, culminating in sitting in the House of Lords while they discussed policies and issues around the well-being of future generations.
Not only was this an insightful experience into seeing the workings of politics first hand, but each of the House of Lords representatives were only permitted to speak for four minutes on each issue, just like our Speak Out competitors are only allowed to speak for three in their competitions!
Alumni winners and runners up from each Speak Out Challenge programme have the opportunity to receive further training, visit the Houses of Parliament and take part of a trip to Cambridge to further develop their skills.
Speaker's Trust and the Jack Petchey Foundation are always trying to find ways to empower young people's voices and inspire their futures. Who knows, maybe one day some of them will be using the skills they learned through the programme to be addressing The House themselves.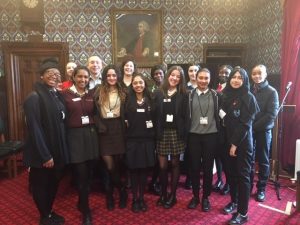 To find out more about the Speak Out Challenge, click here. To keep up to date with all Speak Out news, visit their website.