The Jack Petchey Foundation returns to City Hall to review bids for the Mayor's Young Londoners Fund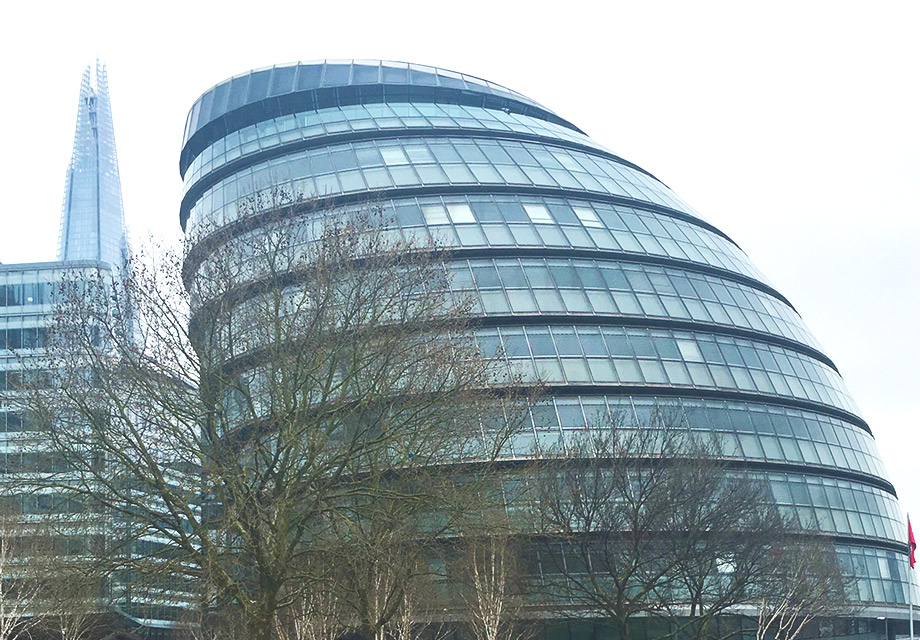 A large group of young people from across London were invited by Sadiq Khan, the Mayor of London, to visit City Hall this week. They were given the responsibility of offering their views and opinions on potential new programmes for young people across the City that are going to be funded by the Mayor's Young Londoners Fund. The Jack Petchey Foundation's Youth Participation Coordinator, Aqsa Ahmed, attended the event with one of the young people we support, Zakaria.
In April, the Mayor of London held the Vision for Young Londoners' Conference, where he introduced a new proposal of giving £45million to London to put towards developing projects and facilities for today's youth. He proposed that the majority of this money would go towards setting up new schemes and programmes and the remainder would help to develop pre-existing programmes. He brought young people from across the capital together for the conference to determine what issues they believe needed to be addressed by these new programmes and projects.
Fast forward three months, the young people were back in City Hall yesterday to review the applications for this grant money to see whether they were in line with the issues they outlined in the initial conference and whether it would appeal to today's youth as well.
The young people were split into groups of seven and each group was accompanied by at least one of the Mayor's Peer Outreach Workers. These outreach workers are a team of young people from across London who play a part in influencing the Mayor's work, by engaging with young people and gathering their opinions. Within this group, the young people and Peer Outreach Workers were set the task of going through 10 applications each for new programmes; determining how well they believe each would be received, if it would have a positive impact on the Capital and whether it would tackle the issues that young people face.
The bids varied. Many applications focused on prevalent issues that young people face, such as mental health issues and knife crime. Others looked into projects that would prevent gang culture and general creative outlets to get young people engaging with something positive within society. Reviewing the applications was quite a task, and one that fired up many opinions and views around the room.
The feedback from this session will be looked into and taken into account when finalising which bids will be successful in gaining funds. It was a great opportunity for young people across London to engage with the shaping of their future and contribute towards something positive for the city's youth.