Achievers Network Alumni: Lewis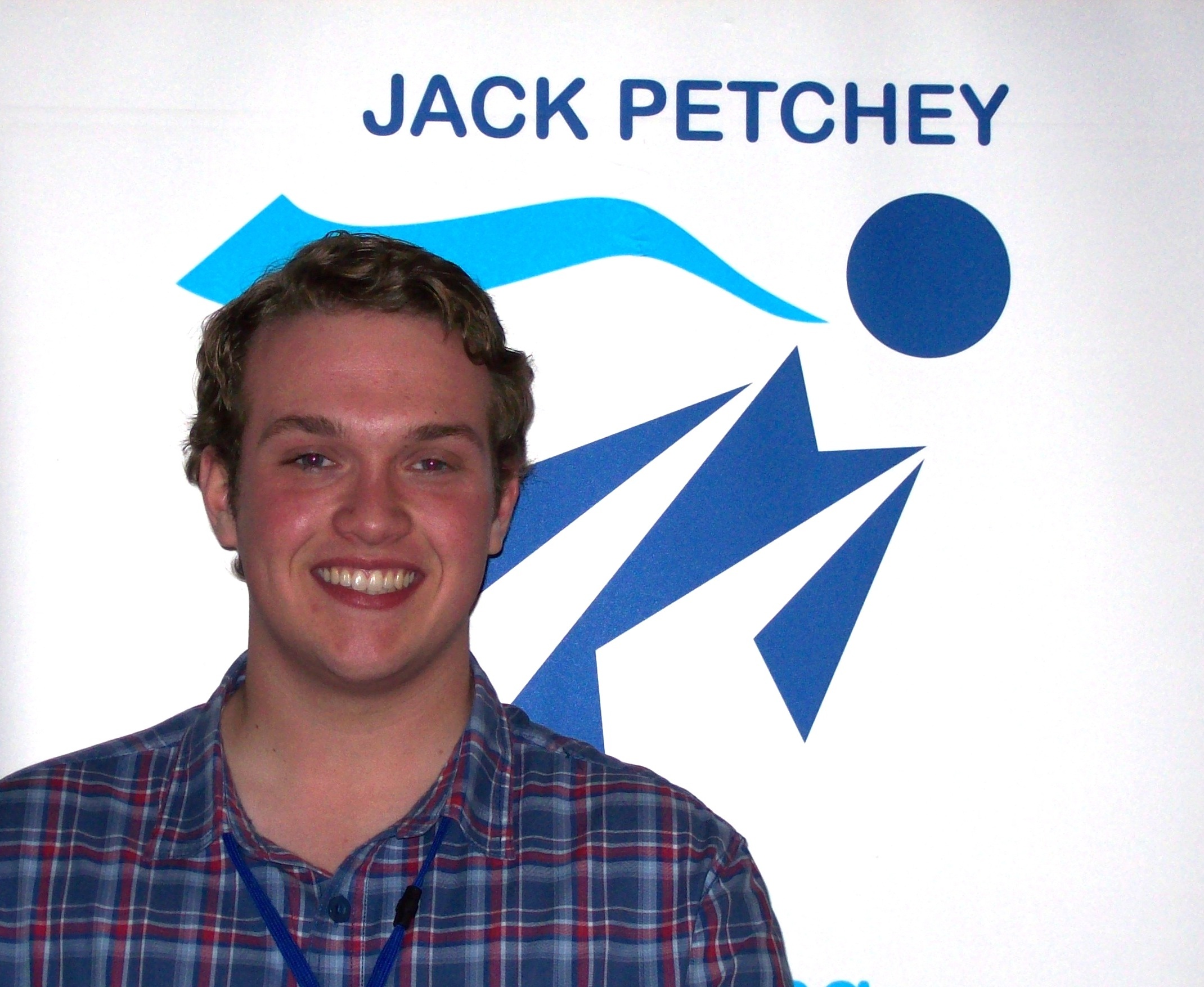 The Achievers Network is our personal development programme, designed to help young people aged 14 – 19 develop their confidence, self-esteem and a range of soft-skills. With the programme celebrating it's 10th Anniversary this year, we are taking the opportunity to catch-up with Achievers Network graduates, to see where they are now and how the programme influenced their lives. Kicking off the series is Lewis, who took part in the very first Achievers Network cohort!
Thank you for talking with us Lewis! Could you start by talking us through your journey with the Jack Petchey Foundation to date? 
I won my Achievement Award back in 2011 for my contribution to my High School Peer Mentoring Scheme. After that, I was fortunate enough to be invited to become part of the first cohort of the Achievers Network. Accepting that invitation was, quite frankly, one of the best decisions I've made. After I graduated from the Achievers Network, I became a Young Leader for the following two cohorts of the Achievers Network. After a few years of generally helping out with the Foundation as and when they needed a hand, I was asked to join the newly formed Youth Consultation Panel, a group of previous Achievers Network graduates acting as the youth voice within the Foundation. From there, in December 2020 I was fortunate enough to be appointed as the first Youth Trustee, sitting on the Board of Trustees and overseeing all of the fantastic work that the Foundation does.
What was running through your mind when you first applied to join the Achievers Network – did you have any idea where it might lead?
If I'm honest, it was quite a difficult decision. I was in my final year of my A Levels and completing university applications. However, I strongly believe that when an opportunity presents itself you should take it because you never know where it might lead, provided it isn't detrimental to any current priorities. The Achievers Network sounded like an opportunity to meet great people and begin a process of self-development, so I took it. I had absolutely no idea where it would lead and if I told the younger version of myself that I would be sitting on the JPF Board as well as successfully completing a childhood ambition of becoming a Solicitor, I'm sure he would have laughed it off and told me it sounds like a bunch on nonsense. I still can't quite believe it myself.
What is your standout memory from the Achievers Network?
It has to be the residential. It was the first time we all properly gelled as a group and become close friends rather than acquaintances. There were some pretty incredible pranks that were pulled involving people's shoes, but to say any more might give the current cohort ideas!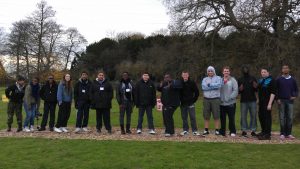 Can you remember your mentor and anything you worked on with them in particular?
I was very fortunate to have Kevin as my mentor and I'm sure anybody who meets Kevin will agree when I say it's rather difficult not to remember Kevin. Kevin provided me with a very solid support base and really made me believe I can achieve my goals despite my reservations. He helped me a lot more than he probably realises.
Do you think the Achievers Network has impacted on where you find yourself today? Is there a particular area you worked on with the AN that helped you to get there?
100%. I had real problems with public speaking when I was younger. I was genuinely hopeless at it. However, in my field I have to present my ideas to people a lot higher up the food chain than I, and I strongly believe that I wouldn't be able to do so with the confidence that I have now if it wasn't for the work we did in the Achievers Network on presentation skills. Generally speaking, the Achievers Network has helped me become a more confident person and given me the skills I need to ensure that any goal I set myself can be met.
What is one thing you learnt on the Achievers Network that you think other young people would benefit from learning?
I know this is going to sound extremely corny, but it's okay to be yourself. I think there is a lot of pressure on young people to fit a certain mould. The Achievers Network highlights that it is okay to be yourself because everybody has the qualities inside them to succeed. Meeting fellow young people from all walks of life taught me a lot about myself. I believe that young people generally need more help in realising that it's the differences between us that make us special and that these differences should never be a barrier to achieving your goals.
How did the experience of being a Young Leader differ from participating in the AN itself?
It was brilliant to see the programme from the 'other side'. It was a lot more practical that I anticipated, and you really do get a sense that you are shaping how the sessions are run. I think every member of the Achievers Network should consider applying to become a Young Leader as it essentially completes your true understanding of the programme, and serves as a refresher course.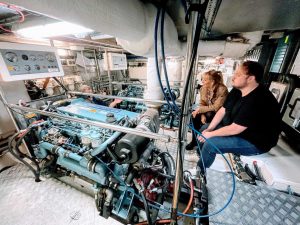 What in your opinion is the most important aspect of the Foundation's work?
I have spent a long time thinking about this question and I honestly cannot put my finger on one most important aspect of Jack Petchey Foundation's work. Everything that the Foundation does reaches out and benefits young people in the most positive way. If I were to answer what I am particularly proud of, it is the work that's being done to provide young people with opportunities, whether that be through the many competitions or the internship programme. For me, it shows the world what young people can achieve when you give them the opportunity to push themselves.
Do you remember meeting Sir Jack? What were your impressions of him?
I have been extremely lucky to meet Sir Jack on a number of occasions, including an unforgettable cup of tea in his house prior to accompanying him to the Speak Out finals one year. Never have I met a more inspirational man who whilst he has stories that can fill an entire conversation, is genuinely interested in learning about the experiences of the person sat in front of him at the time. He is undeniably an extremely successful and generous man, and to me that makes the fact that he is able to really push the focus on the young people and their achievements rather than share the limelight even more remarkable. A genuinely selfless and genuine person.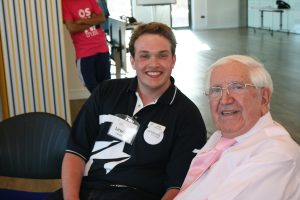 Thank you for talking to us Lewis – it has been fascinating to hear your journey and memories of the Achievers Network.
If you have previously taken part in the Achievers Network, help us to celebrate 10 years of this fantastic programme! Email us at pr@jackpetchey.org.uk and share your story!
To find out more about the Achievers Network programme, click here!