Lessons from Lockdown: A Blog from our CEO!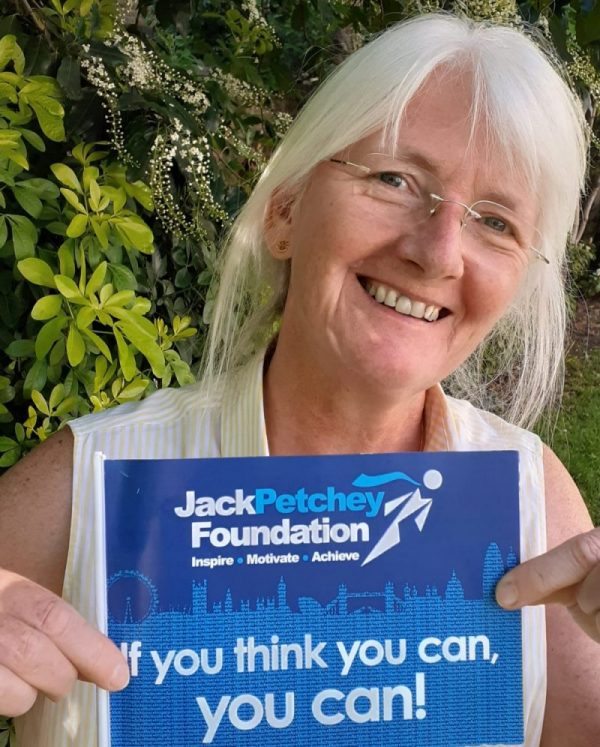 As the UK slowly comes out of lockdown, our CEO Trudy Kilcullen takes a look back at the last year: the challenges and achievements, but also the lessons we can learn from these turbulent times.
As many youth clubs and centres begin opening for the first time in 2021, we can see how important it is for young people to reconnect with their friends, gain from new experiences, learn new skills and feel a little bit of "normality" compared to this last, disrupted year.
While this is a definite step in the right direction, it is also important that we take stock of all that we have learned from the challenges we have faced over the last year, and remember everything that has been achieved in the face of adversity. The pandemic gave us a change to pause for reflection about what "normal" was and how we can make the new 'normal' even better.
In March 2020, the country went into lockdown. It seems odd now to think that, at that time, we didn't know what that might mean. At the Jack Petchey Foundation, it meant that so many of our partners were forced to postpone or cancel their plans for 2020. So many wonderful opportunities for young people ground to a halt and we had to pause our famous uplifting celebration events.
However, as Sir Jack always says, "Every life experience can teach you a lesson. What you learn from that lesson is up to you." At the Foundation, we chose to learn to find new ways to achieve our goals. We started by ensuring flexibility was front and centre of our relationship with schools, youth organisations and grassroots clubs as they adapted to working in a COVID-safe way with young people – be that socially distanced activities or digital ones.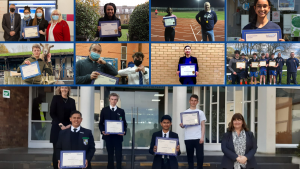 Many of our programmes went above and beyond to do their best for young people – in fact we awarded almost 10,000 Achievement Awards and 835 Leader Awards in 2020! This is testament to the hard work and dedication of our teachers, volunteers, school staff and youth workers across London and Essex. Thanks to them we were able to continue to provide much needed recognition and motivation for young people and leaders alike during lockdown.
We also found new ways to recognise and inspire young people through such an unsettling time. During the first national lockdown, the news cycle could, at times, be overwhelmingly negative and hopeless, with the reports of growing case numbers and deaths. There were often negative portrayals of young people and their supposed inappropriate attitudes to lockdown. However, this was at odds with the incredible stories we were hearing from our Jack Petchey Coordinators about the young people who were taking action to help others in their community.
We wanted to share and celebrate these amazing young people, and recognise them for going above and beyond to help others during such a difficult time. And so we launched Jack Petchey's Community Awards in April 2020 to recognise young people nominated by members of the public for doing good – from shopping for vulnerable neighbours to making PPE to volunteering and much, much more. We were delighted to receive over 500 nominations for incredible young people in the first few months of the scheme and are still processing nominations and recognising young people with Community Awards today.
Celebrating young people remained one of our key priorities throughout 2020. Last autumn, we launched our Achievement Award events online, creating personalised events for each school and college in the different areas of London and Essex. These events have been seen by family members as a shining light on the achievements of young people, with a total of over 10,000 people viewing our digital events since they began in December last year.
The lockdown gave us the chance to reflect on everyday life and on how we want to shape our new normal. We wanted to make sure young people's voices were at the forefront of shaping that new normal and so ran a survey, Shaping Our Future, where over 6,000 young people told us about their experience of the lockdown and the opportunities they wanted to see to help shape a better future.
With employment and training opportunities identified as a top priority for young people, we doubled our Jack Petchey Internship scheme and are now funding forty yearlong paid work roles  for young people across the youth sector. We had our digital launch conference last week, bringing these incredible future leaders together – and it really was uplifting! We're also continuing to support the sector through our COVID-19 Recovery Grants which we launched to support youth organisations to build back better after the pandemic and continue to provide young people with the activities and opportunities that will help them thrive.
Our priorities coming out of lockdown remain the same as they have always been: to put young people at the front and centre of what we do, and to recognise and motivate them by creating exciting opportunities with them and for them across London and Essex.
But in the wake of the pandemic, it's important to take on board the lessons we have learned: for us, this is twofold – first we have to focus on what we CAN do (Sir Jack Petchey's motto "if you think you can, you can" really does create the attitude necessary to thrive!) and secondly that we must constantly reflect, adapt and overcome challenges so that we can do the best we can do by the young people we serve. After all, they are the driving force of change and they will be the ones who deliver our better tomorrow!