Sustainable Garden first step to Eco-School status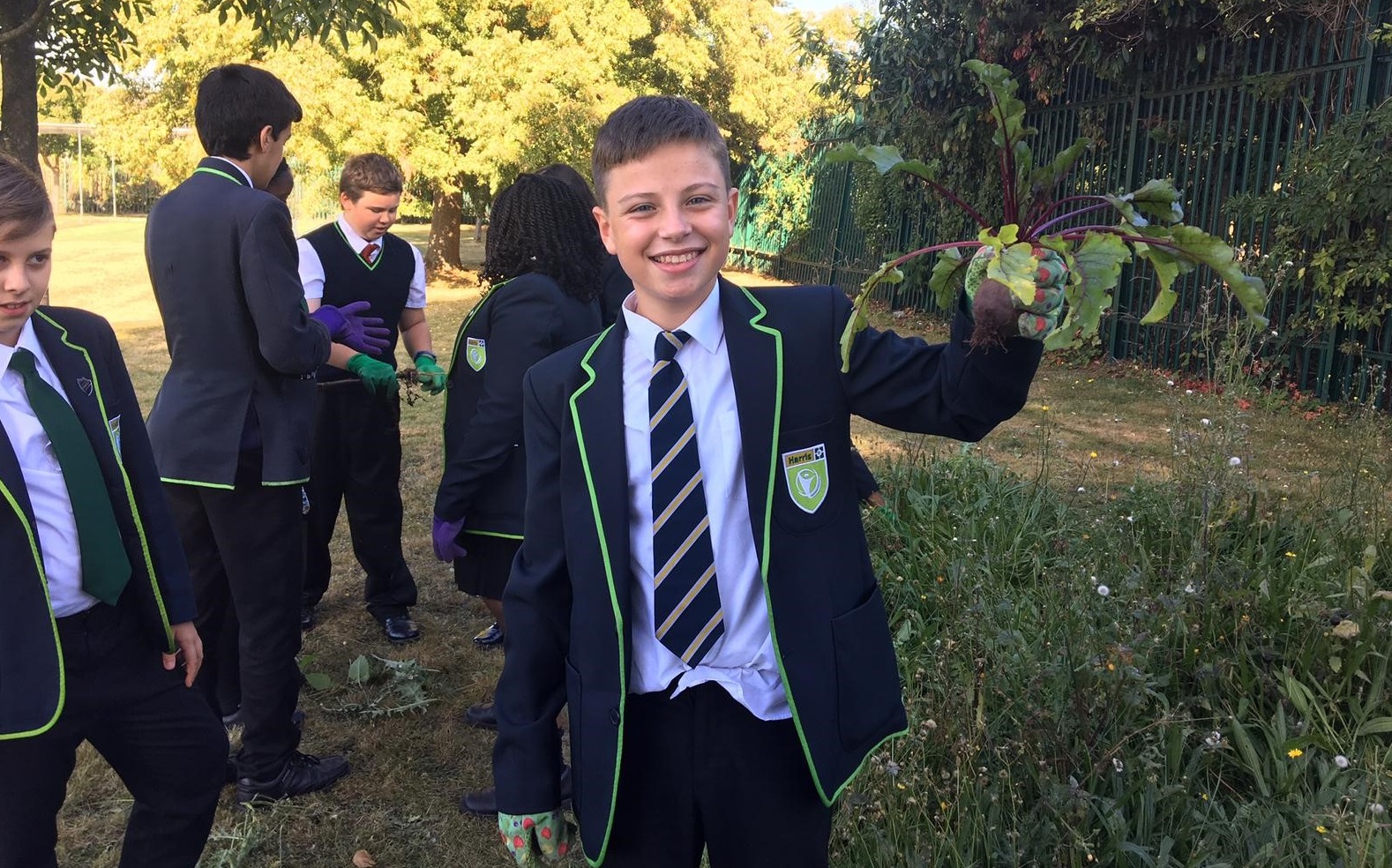 Harris Academy Morden used their Leader Award Grant to create a sustainable garden from scratch in their school grounds, the first step in their aim to become an eco-school.
The school's STEM Club had previously been relying on donations for the garden and slowly collecting plastic bottles to create a greenhouse out of eco-bricks. With the grant, the club was able to purchase equipment including trowels, gloves, buckets, a hose, a wheel barrow, planters and seeds to expand the project and grow a wider variety of vegetables.
The project was the school's first step to becoming an eco-school and aimed to inspire students to look after their local environment. The sustainability garden is now used within science and PSHE lessons for Year 7 and Year 8 students, benefiting over 300 pupils across the school.
As a result of the garden, students have developed skills and a practical understanding in harvesting produce, irrigation methods, sustainability, composting, organic pest control and more.
The students from the STEM club shared their successes in assembly to encourage the whole school to take part in Harris Academy's sustainability aims. The garden was also featured as part of the school's video to achieve 'World Class Schools' status, which Harris Academy Morden achieved this year.
A Year 8 student involved in the STEM club said: "We really enjoyed helping to create our garden, it was hard work getting all the gardening done but it was also lots of fun. I was pleased that the garden was filmed for our World Class Schools video and we could show off all our hard work!"
The Leader Award Grant can be applied for by any institution awarded a Leader Award.
Neil Thomas, Harris Academy Morden's Director of PE, was presented the award for facilitating the wide range of after-school sports offered and motivating students as a Duke of Edinburgh expedition leader.
Are you interested in nominating a teacher or group leader for the Leader Award? Or have you received a Leader Award and would like to know more about applying for a Leader Award Grant? Visit our Opportunities page to find out more.