St Christopher's Hospice leaders win awards for supporting Young Adults group!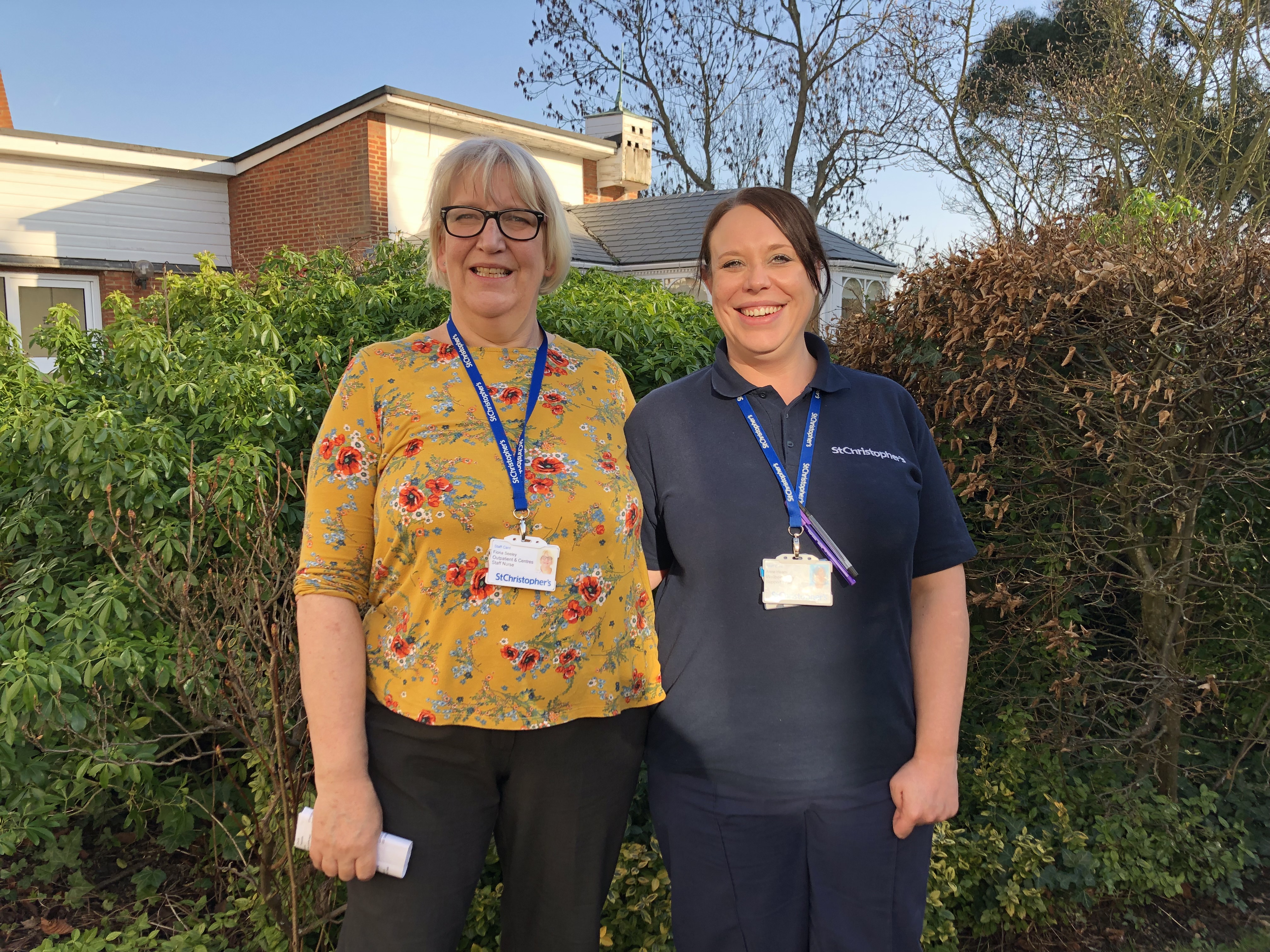 On Tuesday 14th May St Christopher's Hospice are hosting a special evening, where they will show their BBC documentary 'We need to talk about death' at Goldsmith's University in South London. This documentary, which originally aired on BBC Two in January, explores the need for palliative care and support towards the end of life. St Christopher's Hospice, whose Young Adults group is on the Jack Petchey Foundation Achievement Award Scheme, features in this documentary.
As well as caring for many elderly residents, St Christopher's Hospice is especially supportive of its younger patients, having set up a Young Adults Group for those who lie in the middle of 'children' and 'adult' stages. This group allows young people to have a support network of people like them, people who understand what they are going through.
Phillipa Sellar, a Clinical Nurse Specialist at St Christopher's Hospice says of the group: "Our Young Adults Group aims to reach young people aged 17-25 living in Bromley, Croydon, Lambeth, Southwark and Lewisham with a life-limiting illness. We support their care by bringing professionals together but also through regular social sessions and events that develop their life skills and give them the space to be themselves."
The group is supported by the Jack Petchey Foundation, with many of the young people having received Achievement Awards and grants to put towards their group activities and facilities. Phillipa says: "The Jack Petchey Foundation Awards have meant formal recognition for the outstanding achievements attained by our group, no matter what their level, and they are even more special because the awards are chosen by peer group. This recognition gives everyone involved an enormous sense of pride, and then everyone gets to benefit from the grant; we're planning a visit to a local restaurant, which will be a lovely opportunity for our group to develop life skills such as choosing from a menu and managing money."
The young people also have the opportunity to nominate their group leaders for awards through our Leader Award scheme. This gives them the chance to say 'thank you' and recognise their hard work and support.
Anne Hearn and Fiona Seley won their Leader Awards for developing the amount of hours young people receive support throughout the week, they both cover service during the week as well as bi-monthly Saturday sessions, meaning more opportunities for the young people to access support when needed.
They have been integral to helping the young people gain new life skills, which in turn helps to improve their confidence each day. On top of this, they took on the brilliant job of taking some of the young people to a 4-day festival! This allowed the young people the chance to fulfil their dream of going to a festival, by not letting their situation get in the way of their goals.
The area's Jack Petchey Foundation Grants Officer, Laura Rumbles, will be attending this screening and says of the hospice: "We are so grateful to St Christopher's Hospice for inviting us along to attend this evening. The documentary is so important and a great way of showcasing the vital work that hospices carry out in their communities. We have been proud to help fund St Christopher's Hospice's Young Adults group since 2016 who provide a great support network for their young people."