Students take a magical day out to the Harry Potter studios!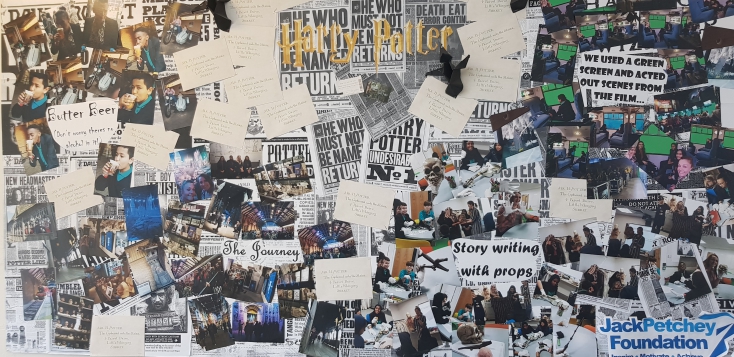 The Mayfield School in Dagenham used their Leader Award Grant of £400 from the Jack Petchey Foundation to fund trips for two groups of students. Each trip was arranged as a reward for the students after they had taken part in different competitions throughout the school. One group took a trip to the Big Barbican workshop and the other travelled across London to the Harry Potter Studios in Watford !
Students from Key Stage 3 who had taken part in the annual spelling bee as well as the winners from the World Poetry Day competition were all invited to attend an exciting workshop day at the Barbican. This workshop explores the various art forms that take place at the Barbican from music to drama, animation to spoken word. At the workshop, which runs over four hours, the students are split up into small groups and encouraged to collaborate and work together. Therefore, not only are the students able to develop their creative skills but it also helps them to improve on their teamwork and communication skills too .
By getting out of their normal working environment the students were able to think outside of the box and experience new ways of learning. They also had the chance to learn things from artists and creative professionals.
The other half of the Leader Award Grant was used to reward a group of Year 10 students who took part in a public speaking competition at school. This group chose to put the funds towards a trip to the Harry Potter studios in Watford. The students were lucky enough to go back stage and explore behind the sets, and see exactly where the magic happens!
As part of the tour, they got the chance to see costumes and props from the films and learnt all about film-making, special effects and editing. They had a fantastic time filming their own scenes in front of a green screen and even got to drink butterbeer!