Today's Role Models: Achievement Award winner to Police Sergeant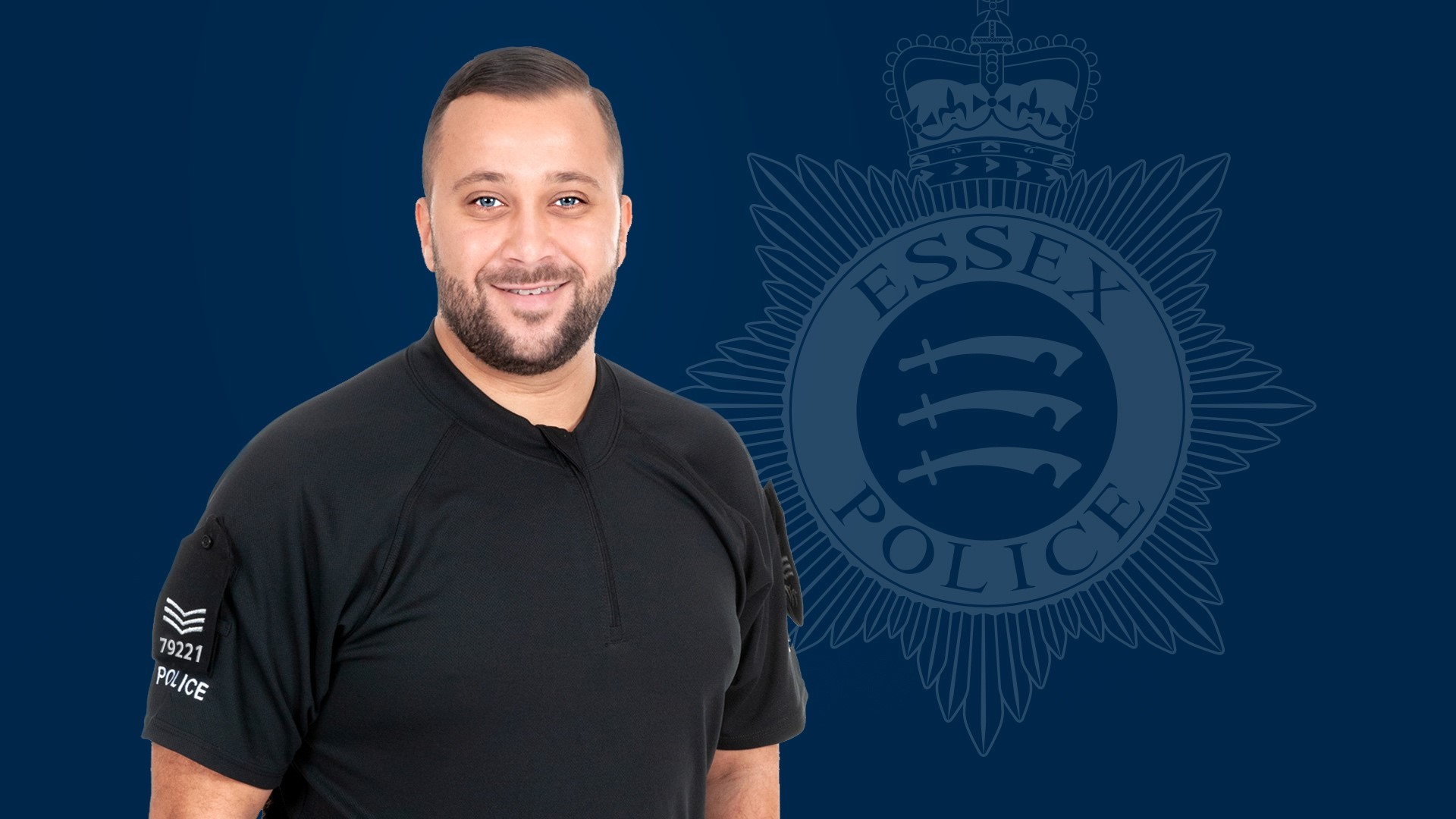 As part of our 21st birthday this year, we will be getting back in touch with Jack Petchey Achievement Awards alumni, who won an award at least five years ago. We want to see what they have achieved since we last spoke (and believe us, it's a lot!) to be role models to the young people of today.
This 'Today's Role Models' feature is about Ben Forbes who first won an Achievement Award in the early 2000s. He is now a Police Sergeant working in Essex Police after serving in the Metropolitan Police Service for six years.
When did you get your award and what were you nominated for? 
I've been fortunate to receive two Jack Petchey Achievement Awards when I was a child, and in 2010 I received a Leaders Award for my work with young people in the cadet services.
How did winning the award make you feel?
Empowered, valued and excited spring to mind. Getting an award isn't just about the certificate or amazing medallion, it's about being recognised for the contribution that you're making and I remember that's exactly how I felt.
After quite a challenging childhood, I remember I was starting to feel positive about life, especially with the work I was doing at the time within sport, education and youth work across the cadet forces. The support from Sir Jack gave me a spring in my step which has afforded me the motivation, belief and energy to be where I am today.
I remember the kind gesture Sir Jack personally did for me when I was awarded a Leaders Award – he wrote a personal message in his book (which I'll keep to myself) that has stayed with me ever since.
Tell us a bit about what you're doing now.
So I am now a Police Sergeant in Essex Police after working in the Metropolitan Police Service for six years.
My job is to lead on community policing within Thurrock's town centres and that involves me working with our partners across Essex to develop how we engage, divert and help young people keep away from crime and into meaningful employment, training or education.
What made you want to get into policing?
I keep having to explain this story but it was watching The Bill that got my initial interest as they used to film on my street, but overall it was seeing how my schools and youth police officer believed in me and invested his time to help me onto the right path. I wanted to do the same.
What would you say to a young person aspiring to be in the police force?
Believe in yourself, don't listen to the stereotypical myths about the police service and be the voice and energy that brings change to allow our police service to represent the communities it serves.
It isn't perfect but without our young people from all diverse communities joining, it never will be.
What's the best advice you could give to a young person today?
There are two parts to this for me, first being that there is always support and people who care out there to listen and help.
Secondly, I get that doing certain tasks for people get you a lot of money. But what you don't see is how you are being exploited and put at risk by the people running those operations. You can get rewards and satisfaction elsewhere by investing your talents and energy into a meaningful career. Take the leap and ask for help – it's there for you.
Is there anyone you find particularly inspiring?
Too many to list them all! First is a young man who is now approaching 22. He was 19 when I knocked at his door unannounced in Croydon. In fact he actually slammed the door on me three times until he decided to take a leap and let me in on the fourth attempt.
Working in Operation Trident at the time, I was able to engage with him and secure him a job interview (that he passed!) within two hours of my visit.
To this day he is my example of a hero and my motivation to continue to promote a public health approach to everything we do in policing for our young people.
Lastly, people like Jamal Edwards MBE are really providing that vital role model to our young people and due to their exposure in the media, this is key! We need to empower and shine a light on our young generation and Jamal is doing exactly that.
What do you think the biggest challenge young people face today is?
A profound stigma that all young men and woman who walk down the street in a friendship or family group are automatically 'gangs' or involved in knife crime. We need to make sure we don't directly or indirectly discriminate our young people into a self-fulfilling prophecy.
We need more role models, support provisions and ways to empower and motivate our young people off the streets. The Jack Petchey Foundation does exactly that and I'm proud to be an awardee just like thousands of other people and current going people who have been recognised.
You've achieved a lot already, but do you have any future goals?
I'm just finishing a dissertation that reviews effective interventions for young people. I continue to be an advocate for promoting a public health approach and I'm hopeful we will see this commitment across the country soon.
Lastly, I want to keep being a voice who promotes the brilliance and good work our young people does across communities and support them to be the best they possibly can.
Did you win an Achievement Award in 2015 or before? Get in touch! Email efox@petchey.co.uk or message us on Facebook, Twitter, or Instagram.
Want to read another Today's Role Models Q&A? Take a look here.