Today's Role Models: Achievement Award winner to Tennis Champ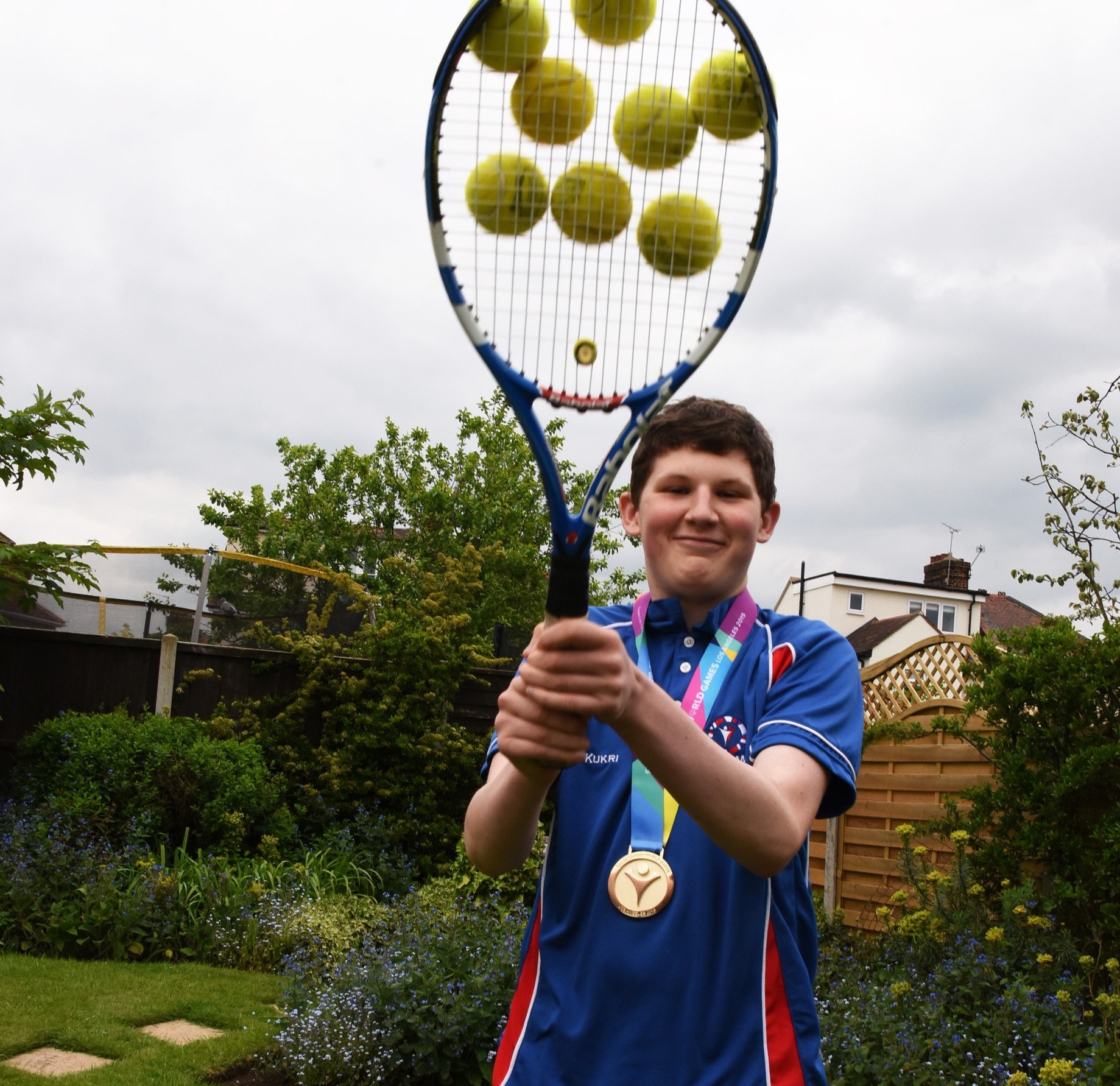 As part of our 21st birthday this year, we will be getting back in touch with Jack Petchey Achievement Awards alumni, who won an award at least five years ago. We want to see what they have achieved since we last spoke (and believe us, it's a lot!) to be role models to the young people of today.
This 'Today's Role Models' feature is about Oliver Beadle, who won his Jack Petchey Achievement Award in 2015. He has since represented Great Britain at tennis several times, and volunteers at a local disability centre.
How old were you when you got your Jack Petchey Foundation Achievement Award and what were you nominated for?
I was 14 when I was nominated by my tennis coach, Neil Walker, and I was selected as I had just learnt that I was to represent Great Britain at tennis at the Special Olympics World Games, being held in Los Angeles in summer 2015.
How did winning the award make you feel?
I was super proud to win this award and I felt so happy being chosen to represent my country and getting this special nomination by my tennis club.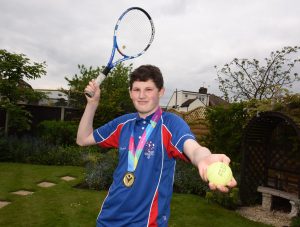 Oliver has won two gold medals in the Special Olympics
Tell us a bit about what you're doing now.
I went to the Special Olympics in Los Angeles in summer 2015, and played in very hot conditions (up to 34 degrees!) and did really well winning two gold medals in Men's Singles and Mixed Doubles. My confidence just grew and grew after that and I went on to win a number of regional and some national disability tournaments. I then started to then play more mainstream tennis to improve my tennis rating.
At the beginning of 2018 I was selected by the Lawn Tennis Association to be part of the National Learning Disability Squad and in 2019 I was selected to represent Great Britain at the INAS Global Games being held in Brisbane, Australia in October 2019. I was advised that I should not expect to achieve too much as this level, as the standard at these games are very high and it was my first time playing at this level of tournament, along with the jet lag and heat that would affect me. Despite everything and having a cold as I flew out to Australia with the GB tennis team, I did really well – I managed to beat three seeded players, topped my group at the group stages and overall came fourth in the world at Men's Singles! I also won a silver medal with my Doubles partner for the team event. It was an incredible experience and I didn't want the Games to end. Right now I am just really enjoying my tennis and am training 4-5 times a week, plus playing matches whenever I can. I attend Barking & Dagenham College 4 days a week studying IT and do one day a week work experience at a local disability centre, so my life is quite busy!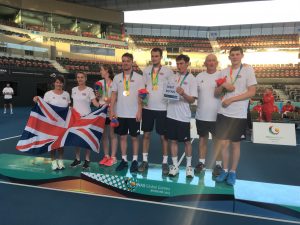 Oliver with Team GB in Australia, October 2019
What made you get into tennis?
I got into tennis at age seven as my older brother started to play and I wanted to play too. I have always found school work quite hard so I wanted to do more sport as I'm good at that.
What would you say to a young person with big aspirations?
I would say always aim high, don't let difficulties or disability get in your way, you will be surprised what you can achieve if you just give it your best and work hard at what you like doing.
What's the best advice you could give to a young person today?
Find something you love doing, something you are really good at, and go for it!
What do you think the biggest challenge young people face today is?
We live in a world full of screens and it is hard getting away from your screen/phone. It is great to get outside, do something else and enjoy sports.
Do you have any future goals?
Yes, I would like to continue to represent GB in tennis and travel to new tournaments, as well as meet tennis players from other countries. After college, I would like to find work that I enjoy, perhaps helping others with disabilities to find a sport that they enjoy and can succeed at.
Did you win a Jack Petchey Achievement Award in or before 2015? Contact us at efox@petchey.co.uk or give us a message on Facebook, Twitter, or Instagram.
Want to read another one of our Today's Role Models blogs? Take a look here.