Today's Role Models: Achievement Award winner to Professional Athlete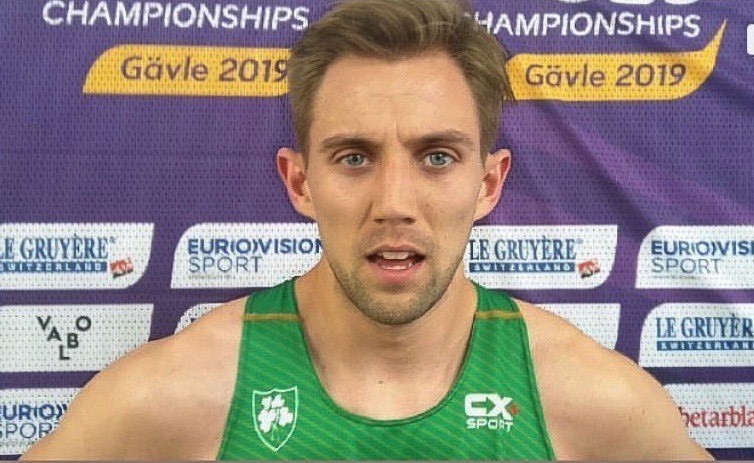 As part of our 21st birthday this year, we will be getting back in touch with Jack Petchey Achievement Awards alumni, who won an award at least five years ago. We want to see what they have achieved since we last spoke (and believe us, it's a lot!) to be role models to the young people of today.
This 'Today's Role Models' feature is about Thomas Pitkin, who win his Jack Petchey Achievement Award in 2014. He is now a successful athlete who represented team Ireland at the European Under 23 Championships in Sweden, as well as in the European Team Championships in Norway last year! He has also recently graduated from Brunel University, and is looking at pursuing a Master's in America.
How did you feel when you won your award?
Winning was an amazing feeling. As an athlete you sometimes reach the realisation you are the only person to praise or blame when things go right or wrong on the track; that's why when you receive an award like a Jack Petchey Achievement Award, you realise that your hard work is being noticed by others, and in turn is paying off.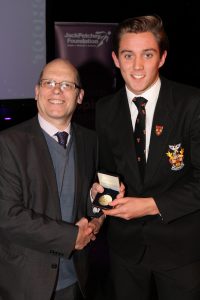 Thomas receiving his Jack Petchey Achievement Award in 2014
Tell us a bit about what you're doing now…
After graduating from Brunel University in summer 2019 I found myself at a crossroad; I had to decide whether I was going to follow through with my athletics and continue to commit to a time consuming and physically draining training regime; or alternatively put athletics on the back burners and focus on starting a different career. Thankfully, with the support of my family, I have been able to take a year to focus solely on my athletics. Looking to the future, I am hoping to study a Master's degree in America where I will also continue to develop my athletic potential.
What made you want to get into athletics?
For as long as I can remember I have had an interest in sports. I was like many others obsessed with football from a young age, however whilst running in school track events, teachers noticed I had a natural talent for running. I was recommended to join the local athletics club which I did. However, I frankly didn't enjoy the longer distances and was close to quitting. Nevertheless, my mum convinced me to continue to go and after being given the opportunity to attempt some shorter distance events, I found a passion for the 400m and the 400m Hurdles; I knew straight away all I wanted to do was focus on these events.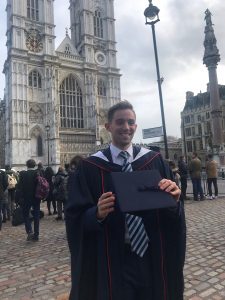 Thomas graduating from Brunel University last summer
Are you still running like you were at school, and do you have any more sport-related achievements?
Yes! In fact I'm running more and better than ever; my training has also developed quite a bit which means I now train 5/6 times a week, with the objective of strengthening many different areas of my race. All of this hard work paid off last year when I received my first International call-up – I represented team Ireland at the European Under 23 Championships in Sweden, as well as in the European Team Championships in Norway. This transition from National level competition to the International stage really highlighted the progress I was making.
What would you say to a young person with big aspirations?
I think if I was talking to a young person today I would tell them to realise their ambitions and focus on achieving them whilst understanding there may be sacrifices along the way. My dad always told me "the one who will win is the last man standing", what he means by this is that it is not necessarily the most naturally gifted who will win but the one who is willing to overcome the most adversity to win; which also highlights the fact that no aspirations are too big!
What's the best advice you could give to a young person today?
I've had bad races, injuries and plain old bad luck but working through all of this is an achievement in itself and when you finally reach where you want to be it will be all the more sweeter. Nobody has a perfectly smooth ride when trying to reach their goals and that's fine, you just have to enjoy the good experiences and learn from the bad ones.
What do you think the biggest challenge young people face today is?
In society today young people are constantly being flooded with different versions of the ideal on how they should look, what they should like and what they should do. Social media and modern media are great, however sometimes they need to be viewed as background noise. Young people today should not focus on it, and not let it control them. Becoming confident in yourself is the step to personal happiness and success. Choose your own path, one that makes you happy and everything else will fall into place.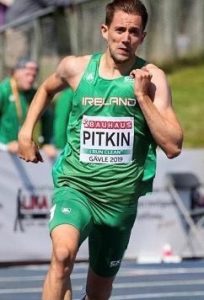 Thomas representing Ireland
Do you have any big future goals?
Over the course of the next couple of years I hope to continue my success and further develop my athletics, especially within the Ireland setup at an International level. As well as this, outside of athletics I hope to further my educational and complete a Master's Degree, ideally in America. Looking even further on than this and I have the same goal as I did when I first started running, which is to compete at an Olympic Games, where I would prove to myself and to everybody else that all the hard work was worth it.
Did you win a Jack Petchey Achievement Award in or before 2015? Contact us at efox@petchey.co.uk or give us a message on Facebook, Twitter, or Instagram.
Want to read another one of our Today's Role Models blogs? Take a look here.