We are delighted to announce that our Achievement Award events are now being delivered online for schools and colleges!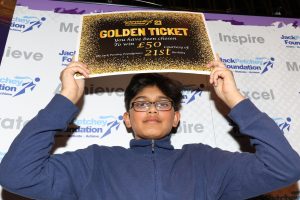 These events will be broadcast live on YouTube for winners and families to watch from their homes and will feature the winners achievements being read by our host along with a special message of congratulations to the winners from a VIP guest. The events will be specific to each school and will run for approximately 20 mins.
We are currently writing out to schools and colleges who we have scheduled for their digital event and will be adding more dates borough by borough throughout 2020/21. Details of the events and how the schools and winners can help to make them a very special occasion will be sent out to schools as soon as possible.
We want these events to make our winners and families feel proud, as we believe that now more than ever we should celebrate achievements and encourage young people to continue on their path to success.
Please also be assured that when we can return to theatre and venues to host live award events we will let you know!
Keep an eye on this page for updates!