Election survey of over 3,000 under 18s first to show politicians what issues matter to those too young to vote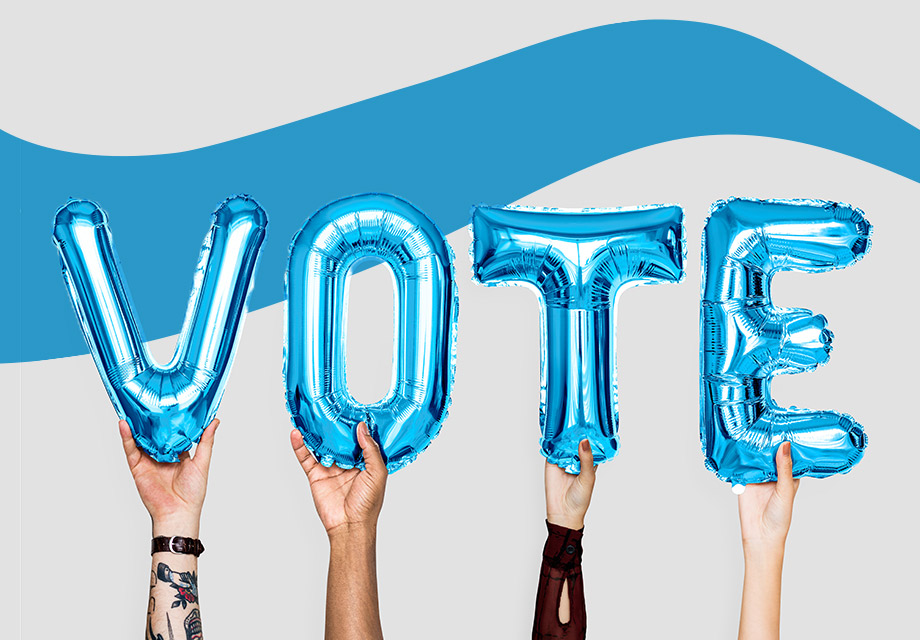 (13.6.17) A Jack Petchey Foundation survey of those too young to vote found the issues most important to them were not issues they felt politicians prioritised. Around 80% also supported lowering the voting age to 16.
An incredible 3,165 young people aged 11-17 took up the chance to have their say. The online survey which closed at the same time as the General Election informs politicians of what matters to their younger constituents. It gives the new Government an opportunity to take these on board and show they are listening to their concerns.
Asked what the most important issues were to them, respondents chose Education (88%) the NHS (84%) and Employment (58%) as the most popular choices. However, when asked which issues they thought were most important to politicians 'Brexit' (81%), the Economy (72%) and Immigration (69%) came top. Only 36% of young people thought politicians saw Education as an important issue.
When asked if the voting age should be lowered to 16 a massive 80% of young people agreed. Comments from them included:
"As 16 and 17 year olds it is our future that is at stake, politicians tend to ignore the youth as they don't believe we will hold them accountable at elections but it's time we should have a say in what will affect us in the next five years of our lives."
The survey carried out across London and Essex showed young people would have given Labour a landslide with 57% choosing them compared to 40% nationally in the actual election. Around 23% of young people chose the Conservatives who received 42% of votes in the election.
Trudy Kilcullen, CEO of the Jack Petchey Foundation said "There has been a lot of talk about how those aged 18 to 24 year need to get out and vote. However little has been said about what those too young to vote think. We wanted their voices to be heard. It's their future!
It is encouraging that so many took part in our survey and are engaged in politics. However, it is concerning they feel that politicians are not in touch with the issues that matter most to them. The Jack Petchey Foundation motivates and inspires young people, seeking to help them make a positive contribution to society. We would like politicians from all parties to take note of what their young constituents say and enable them to have a 'stake' in their future. There are clearly a large number of young people interested in politics who want their hopes and aspirations to be addressed and this is an opportunity for politicians to start a dialogue with them.
The fact that so many want the voting age to be lowered to 16 shows there could be an opening to bring them into the political system and create a generation of active citizens."
ENDS
NOTES FOR EDITORS:
The survey was conducted online between 18th May and 10pm on 8th June 2017. We wanted to find out what those too young to vote in the General Election thought so only those aged 11 to 17 were allowed to take part. Only those living in London or Essex could join in as these are the areas we operate in. Any young person in those areas could take part and the respondents were therefore self-selecting.In total 3,165 respondents took part. The full survey results are available upon request. Results are also available for each London and Essex constituency.As a reward for the young people's time filling in the survey an iPad Mini 2 was offered and a name will be picked at random from the respondents to receive this.
The Jack Petchey Foundation does not support any political party and takes a neutral position.
Sir Jack Petchey CBE founded the Jack Petchey Foundation in 1999 to recognise the positive contributions young people make to society and to support them in achieving their potential. Since then it has provided support to a wide range of 2,000 initiatives supporting young people across London and Essex and has invested over £100m doing this.
Our major programme, the Achievement Awards is a peer recognition scheme and includes grass roots youth clubs, youth organisations, secondary schools and uniformed organisations throughout London and Essex. Nominations are made by young people as well as teachers, parents, and supporting adults. The young award winners choose how best to spend their award money to the benefit of their club or school. Over 150,000 Achievement Awards have been given out. From 2016 the individual value of each award has increased to £250.
The Jack Petchey Foundation also funds other programmes that celebrate positive contributions of young people in society.  For example the Jack Petchey Speak Out Challenge is the world's largest public speaking competition for young people. Step into Dance provides opportunities for dance in over 150 schools.
The Individual Grants for Volunteers Fund supports young people who are giving up their time for the benefit of another community.
To find out more about our work and the range of projects we support go to www.jackpetcheyfoundation.org.uk. Follow us on Facebook www.facebook.com/JackPetcheyFoundation and Twitter @JPFoundation.