Today's Role Models: From Achievement Award winner to Radio Editor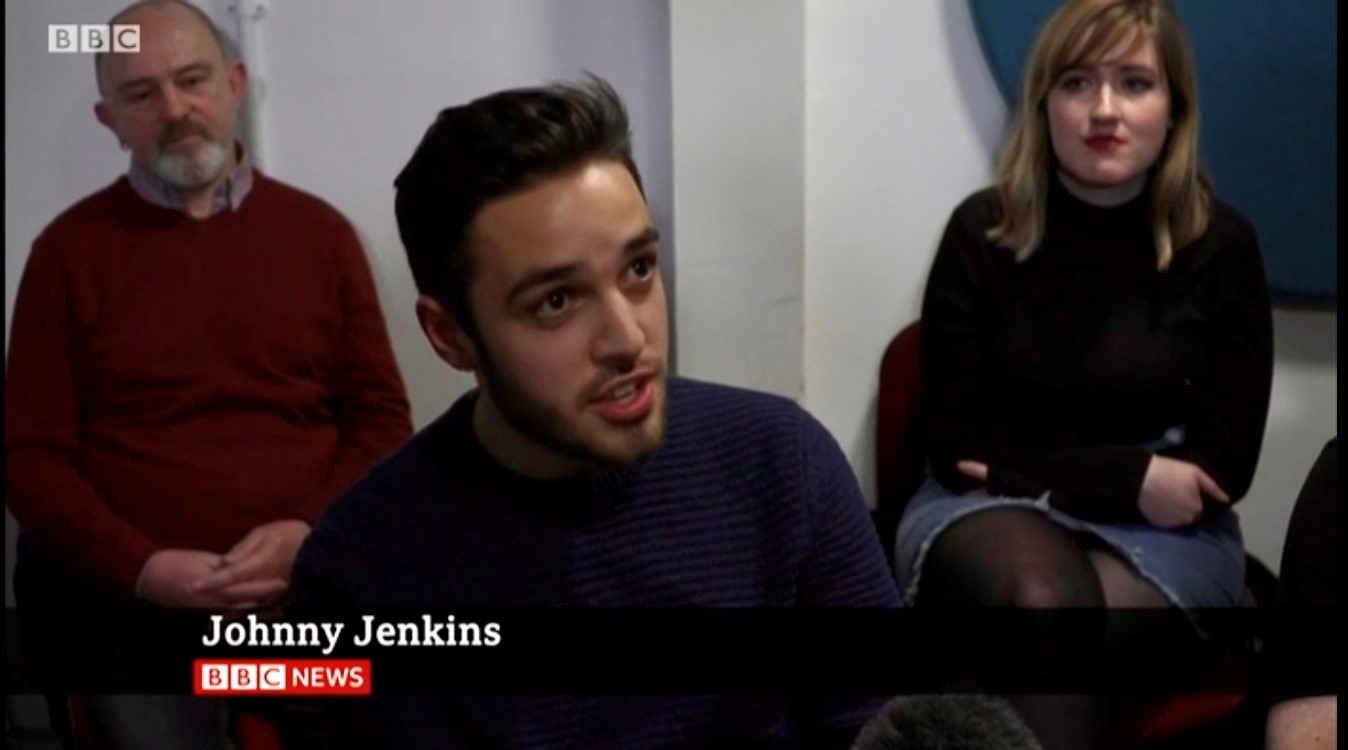 As part of our 21st birthday this year, we will be getting back in touch with Jack Petchey Achievement Awards alumni, who won an award at least five years ago. We want to see what they have achieved since we last spoke (and believe us, it's a lot!) to be role models to the young people of today.
This 'Today's Role Models' feature is about Johnny Jenkins who received an Achievement Award in 2015 and then two Leader Awards later on. He is now the Editor at Gateway 97.8 and a regular contributor to the BBC. He told us about where it all began…
How old were you when you got your Jack Petchey Foundation Achievement Award and what were you nominated for?
I was 15 when I was first got my Achievement Award. I got the award for editing the school newspaper, a role I had for five years. I won another achievement award two years later at Gateway 97.8 – the award-winning community radio station in Basildon. Since then, I've become a recipient of the Leaders' Award, for my work at Gateway 97.8, helping to run the Radio Club and training young people in radio broadcasting.
How did winning the award make you feel?
I was very excited to win my Jack Petchey awards and really enjoyed the several awards nights I attended. Winning my first Jack Petchey Achievement Award was a memorable moment as I had been recognised for the hard work which I had put in to editing the school newspaper. When I subsequently won two awards at Gateway 97.8, I was delighted as it meant that my work in radio broadcasting had also been recognised.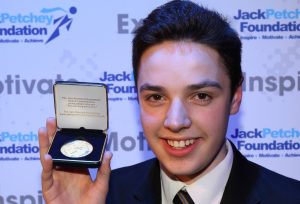 Johnny receiving his Achievement Award back in 2015
Tell us a bit about what you're doing now.
I'm now the Editor at Gateway 97.8, managing news and politics on air. This role involves providing daily political updates on air. I'm a contributor at the BBC, regularly appearing on BBC London, BBC Essex and BBC CWR. I've also made some appearances on BBC TV. Alongside this, I present radio shows at various other radio stations and am studying Politics at the University of Warwick.
What made you want to get into radio?
I first started at Gateway 97.8 through work experience at school. When I visited, I was struck by how professional and skilled the staff were. I knew I wanted to be a part of it straight away! I had some opportunities to go on air, and soon became a Volunteer Producer. Since then, I've become the Editor at the station, so I know I made the right decision getting into radio.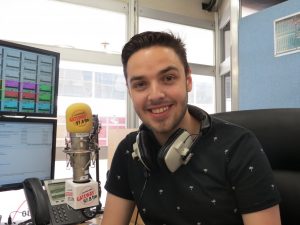 Johnny in his element at Gateway 97.8
What's the biggest challenge you've overcome?
Time management is always a challenge. Balancing many roles can be difficult, and sometimes I get overloaded with things to do. But, when I won my Achievement Award for the first time in school, I was editing the school newspaper alongside my studies, so I've always kept myself busy!
What's your biggest achievement?
It's hard to pin-point one achievement as being my biggest, but I am always grateful for every opportunity I get. Perhaps my biggest achievement is yet to come…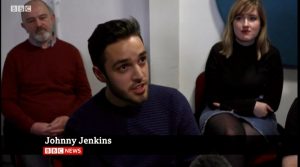 Johnny talking on BBC news
What's the best advice you could give to a young person today?
Keep going, work hard and always say yes! Whenever I'm offered an exciting new opportunity, I say yes straight away. Exciting opportunities don't come every day, but they are a testament to your hard work.
What do you think the biggest challenge young people face today is?
I think that mental health is a big problem for a lot of young people. A lot is expected of young adults in our society and some people find it very tough. We run regular mental health features and programmes on Gateway 97.8 because we know it is a real issue for young people.
Did you win an Achievement Award in 2015 or before? Get in touch! Email efox@petchey.co.uk or message us on Facebook, Twitter, or Instagram.
Want to read another Today's Role Models Q&A? Take a look here.