Today's Role Models: Achievement Award winner to Medical Student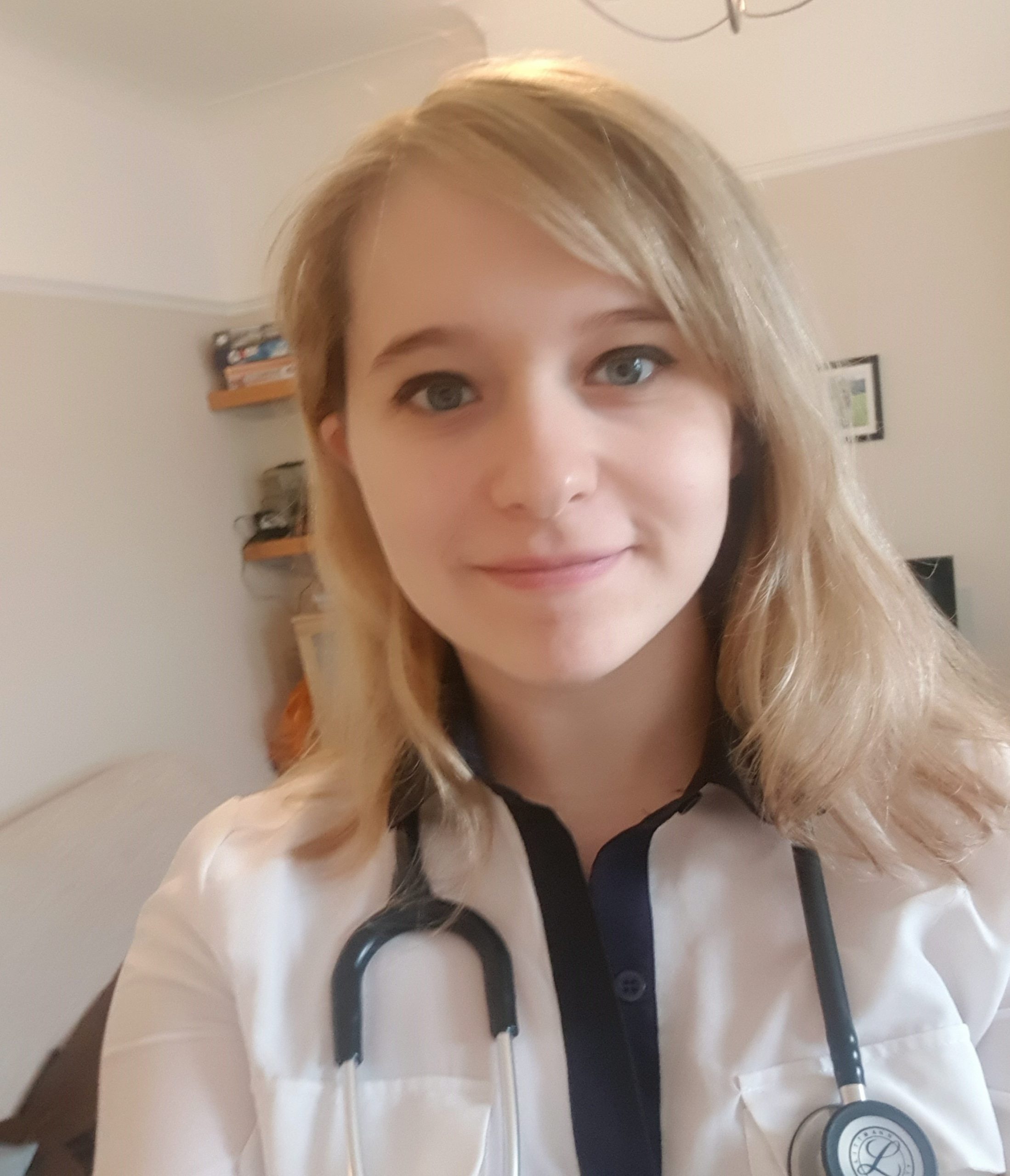 As part of our 21st birthday this year, we will be getting back in touch with Jack Petchey Achievement Awards alumni, who won an award at least five years ago. We want to see what they have achieved since we last spoke (and believe us, it's a lot!) to be role models to the young people of today.
This 'Today's Role Models' feature is about Madeline Witcomb, who won her Jack Petchey  Achievement Award in 2014. She is now a third year medical student at St George's University in London and volunteers with the British Red Cross.
How old were you when you got your Jack Petchey Foundation Achievement Award and what were you nominated for?
I was 15 when I received my awards, I got one for commitment to the product design department at my school – I designed and made a boot scraper for the Queen when she visited the school and a star for the school's Christmas tree, in my own time. I got another award through the Air Training Corps, I did many things there! This award was for stepping up to teach the new recruits and seeing them through their exams.
How did winning the award make you feel?
It was great to see that my hard work had been noticed and recognised. Having your feelings and work validated is really important at any age, and the awareness of the award provided motivation in both my school and ATC squadron. The awards ceremony is a great thing to be a part of, full of positive energy and a great celebration of all the good young people can do.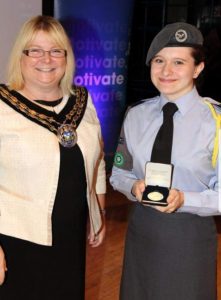 Madeline receiving her Jack Petchey Achievement Award in 2014
Tell us a bit about what you're doing now.
I am now a third year medical student at St George's University in London. I still volunteer, this time for the British Red Cross. Winning the award and subsequently being a part of the Jack Petchey Foundation's Achievers Network gave me a lot of the skills and qualifications on my CV that helped me get to where I am now. I also work part time, teaching Science to children of all ages.
What's the best advice you could give to a young person today?
During school years, it can be really easy to lose focus of the big picture; it seems so far away and not relevant yet, but it is! Work as hard as you can, set short and long term goals to motivate yourself and know what you want to get out of a task before you start it.
Do you have any ambitious future goals?
Career wise, I would love to be a part of the air ambulance service (HEMS). I would also like to get back involved with the Jack Petchey Foundation, mentoring young people has been something I love doing through my work and would like to do more of it.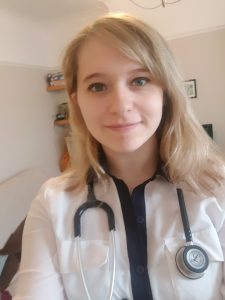 Madeline now, in uniform!
What do you think the biggest challenge young people face today is?
We are pushed at a very young age to try and fit in and find where we belong, and to decide on a career we want to spend the rest of our lives doing. This causes lots of stress, and obviously lots of young people suffer from mental health problems, partly due to this pressure. Stress is seen primarily as an adult problem, but it massively affects young people – exam stress, the stress of finding friends and your place, the stress of balancing commitments and a healthy lifestyle. It's really hard, but there are lots of ways to combat it once you know how. For example meditation websites, taking mental health days when you feel too tired and stressed, and talking to friends and family.
Did you win a Jack Petchey Achievement Award in or before 2015? Contact us at efox@petchey.co.uk or give us a message on Facebook, Twitter, or Instagram.
Want to read another one of our Today's Role Models blogs? Take a look here.