Over half of young people helped others during lockdown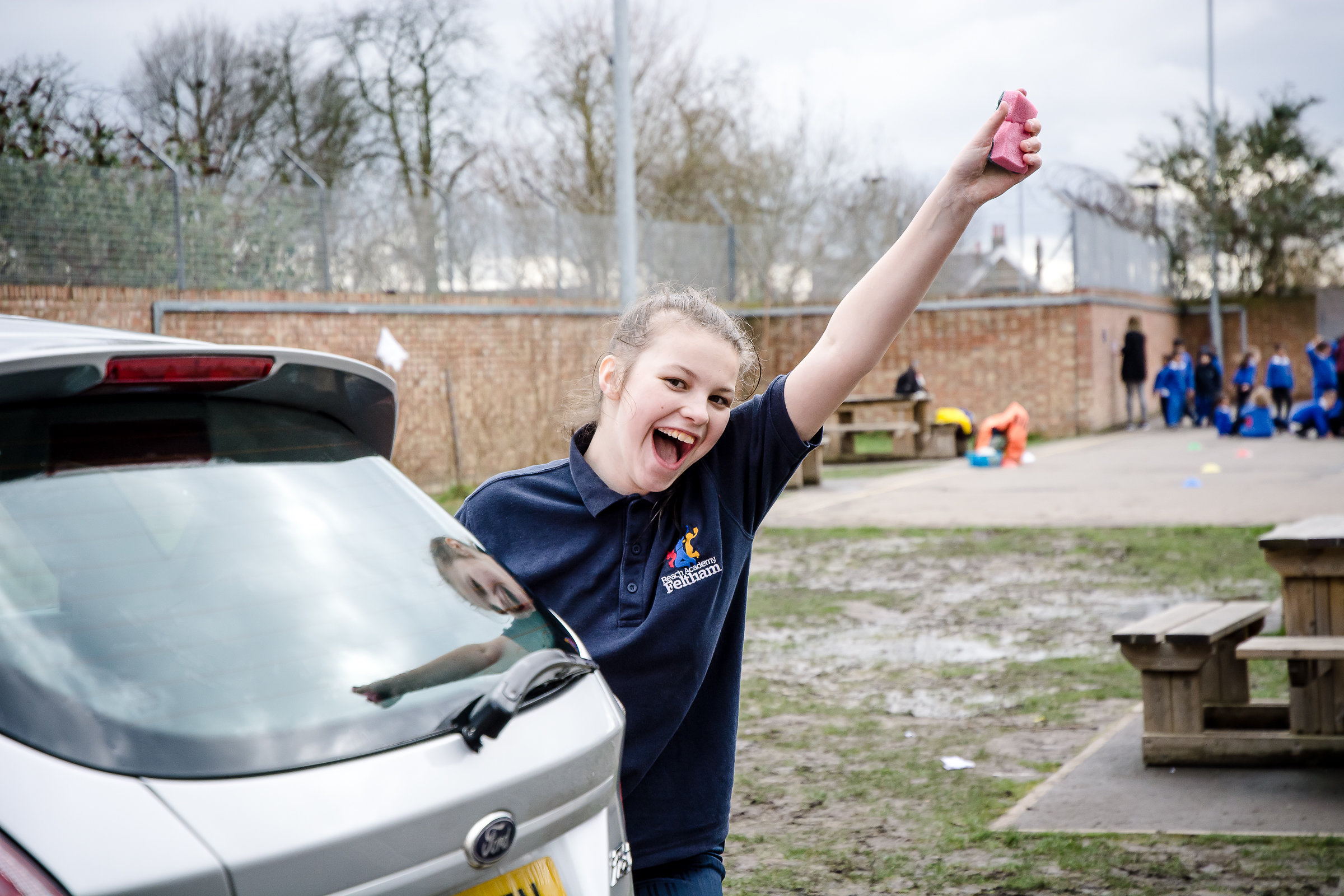 Over half of young people helped others during the lockdown, a new survey of over 6,000 young people finds
A Jack Petchey Foundation survey found that 56% of young people have taken positive action to help others during the lockdown.
Shaping Our Future: The Jack Petchey COVID-19 Youth Survey asked 6,051 young people age 11-25 from London and Essex about their experience of the lockdown, what they wanted to see from a post-lockdown society and what opportunities they feel will help young people in the future.
The survey found that the community spirit in lockdown has inspired many young people to go above and beyond to help their community, with 83% of respondents saying they are more motivated to be kind to others in the future than before the lockdown.
Furthermore, as a result of the pandemic, 2 in 5 young people are more inspired to pursue a caring profession in the future.
Young people's positive actions include one in four respondents having shopped for a vulnerable family member, neighbour or friend, one in five having cared for a relative and one in five having helped with childcare responsibilities. In addition, many volunteered with their school or youth group to run sessions online over lockdown (8%), volunteered with a local or national charity (7%) or helped deliver food and aid parcels in their local area (6%).
The Jack Petchey Foundation created a new scheme in the lockdown to recognise young people going above and beyond to help others around them. Jack Petchey's Community Awards has received over 500 nominations of young people doing amazing things to help others.
Winners included Fatma Torbas, age 18, from Newham.
Fatma worked with her Explorer group, 7th Newham Scouts, to gather and distribute care packages to over 250 families across East London.
Fatma said: "It is a pleasure winning this Jack Petchey award. It makes me feel great as a person knowing that I'm giving back to my community and helping others in need during these difficult times."
Joshua Neale, age 11, from Havering.
Joshua spent his spare time baking and delivering cakes to the staff at Queens Hospital along with tea, coffee and a thank you card. He also worked with his family to gather donations of toiletries and hygiene products for the live-in staff at St. Francis Hospice upon hearing they were stuggling to get donations.
Joshua said: "I feel that giving back to the community is very important, especially in this difficult time and to be recognised for this is wonderful. Thank you!"
The Jack Petchey Foundation Shaping Our Future Survey also explored other topics including the importance of youth clubs to young people's wellbeing, young people's yearning for more employment and training opportunities and the messages they would like to send to the UK Government and other decision makers about their futures.
Trudy Kilcullen, CEO of the Jack Petchey Foundation, said: "Now more than ever it is important that we give young people the chance speak out about their experiences and identify the opportunities they need to thrive in the future. It is incredible to hear of the volume of young people who have been inspired into positive action by the trying circumstances of the lockdown. Young people going above and beyond to help their community, something we feel should be celebrated and rewarded more in society."
Sir Jack Petchey, age 95, said: "I am so proud of our youth. I have always found them to be resilient and motivated – especially in the current pandemic. To hear the incredible ways young people contribute to society is inspiring. Our saying is 'if you think you can, you can' and to see young people get on with life and be positive fills me with joy."
To read the full report, please click here.
If you would like to interview a representative from the Foundation and/or one of the young people we work with, please email pr@jackpetchey.org.uk as soon as possible.
For media enquiries contact:
Alice Clarke, Communications & PR Officer
Photography available upon request

NOTES FOR EDITORS:
Sir Jack Petchey founded the Jack Petchey Foundation in 1999 to recognise the positive contributions young people make to society and to support them in achieving their potential. Since then, the Foundation has provided support to over 2,000 initiatives supporting young people across London and Essex and has invested over £133m.
Shaping Our Future – The Jack Petchey COVID-19 Youth Survey was run for 6th July to 10th August 2020 with young people age 11-25 from London and Essex, with 6,051 responses. The full report encompasses many findings including:
43% of young people said their youth clubs and extra-curricular activities were important to their wellbeing over the lockdown
Young people want more opportunities for employment and training, when asked what opportunities will help them reach their goals over half of them said work experience, internships, training and career advice should be prioritised (53%)

The Jack Petchey Foundation is pleased to announce it is doubling its internship programme in 2021 into £1m programme supporting 40 young people get into the charity sector by funding year-long internships at youth charities across London and Essex

When asked what young people want a post-COVID society to look like, their answers may surprise you:

61% want more family time
65% want more kindness and community spirit
67% want more time for interests and hobbies
Our major programme, the Achievement Awards is a peer recognition scheme and includes grass roots youth clubs, youth organisations, secondary schools and uniformed organisations throughout London and Essex. Nominations are made by young people as well as teachers, parents, and supporting adults. The young award winners choose how best to spend their award money to benefit their club or school. While our award events have been postponed in the current situation of coronavirus, we are working remotely to continue reviewing grant applications, as well as recognising and supporting young people and youth groups during this time.
The Jack Petchey Foundation also funds other programmes that celebrate positive contributions of young people in society. Jack Petchey's "Speak Out" Challenge is the world's largest public speaking competition for young people.
To find out more about our work and the range of projects we support go to www.jackpetcheyfoundation.org.uk.
Follow JPF on Facebook JackPetcheyFoundation,Twitter @JPFoundation and Instagram jackpetcheyfoundation