10 ways JPF recognises and supports amazing young women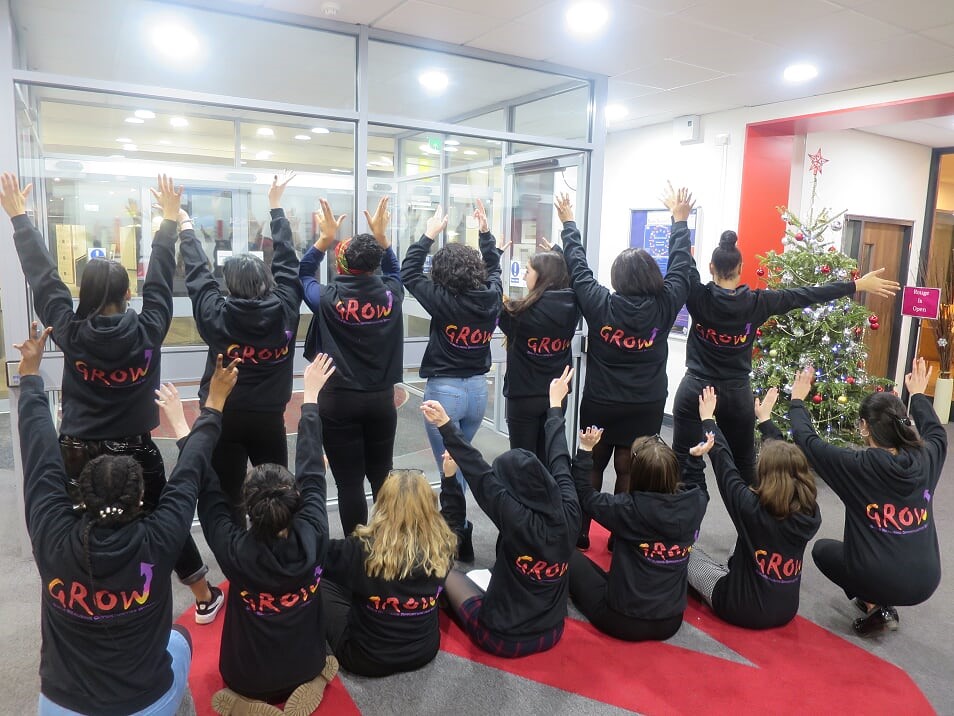 International Women's Day 2020 is about gender equality as the global community takes stock of progress made for women's rights since the adoption of the Bejing Platform for Action 25 years ago. In honour of the theme I am Generation Equality: Realising Women's Rights, this International Women's Day we want to take a look back (and forward) to some of the projects and achievers making strides in the world of gender equality.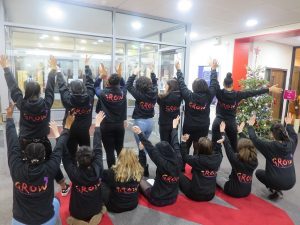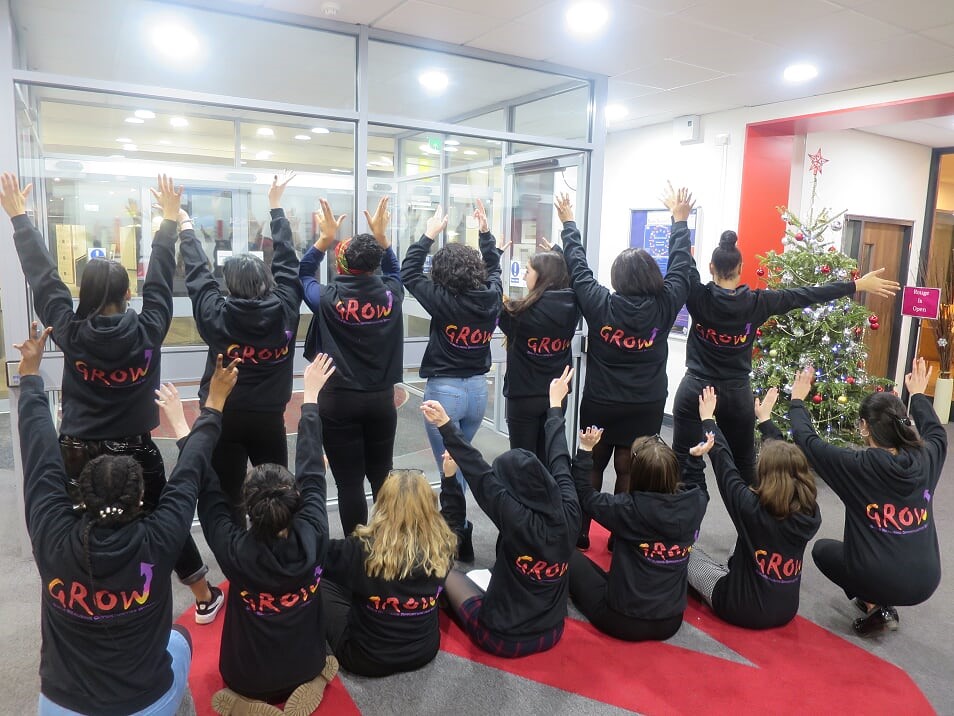 1. Leader Award Grant used for new female empowerment workshop
In December last year, New City College in Redbridge used their Leader Award Grant to enable twelve 16-19 year-olds to participate in the GROW programme (Girls Realising Opportunities Within). The programme runs workshops centred around building the confidence to network, stepping outside your comfort zone, gender equality and knowing your value.
I got to meet a lot of lovely people and Cara (lead) helped me grow my confidence by encouraging me to talk in front of the college" and another said "My experience at Grow has been very educational and enlightening inside and out."
Read the full story here to find out more.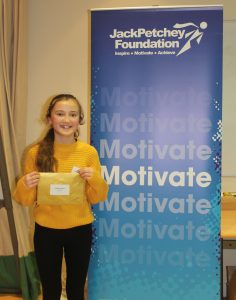 2. Open Grant used to promote gender equality in school as Genders Unite put on a mixed-gender football tournament
Genders Unite is partnered with the Jack Petchey Foundation in our 2020 Open Grants programme, themed around encouraging volunteering opportunities for young people. Genders Unite is a youth-led organisation for equality in sport. The organisation is using their Open Grant to expand their current Gender's Unite Tournament in July this year, a large mixed-gender football tournament in Chelmsford.
Leyla was our youngest presenter at our first Open Grants event and told everyone her aims for the project: "I want to see the success that women's football has had last year grow in strength this year in the local grassroot clubs."
To find out more about Genders Unite and their tournament, follow them on twitter at @UniteGenders.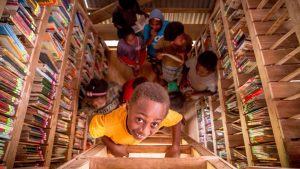 3. Volunteer shows that girls can do anything through building a cyclone-resistant library in Vanuatu
Adonai Boamah-Nyamekye used her Individual Grant for Volunteering to join the Design and Build Project working in Vanuatu to work as part of a team of young architectural designers to improve the infrastructure of a small village against natural disasters. Adonai worked closely with local people on a project to build a cyclone-resistant library for the children in the village.
Adonai said: "Out of the 15 volunteers, nine were women. This is something the locals could not understand – they couldn't understand how there were so many women builders who were capable of building, constructing and doing a 'man's job'. During the length of the project our presence showed the local men, women and children, that women can build too and showed the girls that they could aspire and be anything they wanted to be."
To read more about Adonai's experience, click here.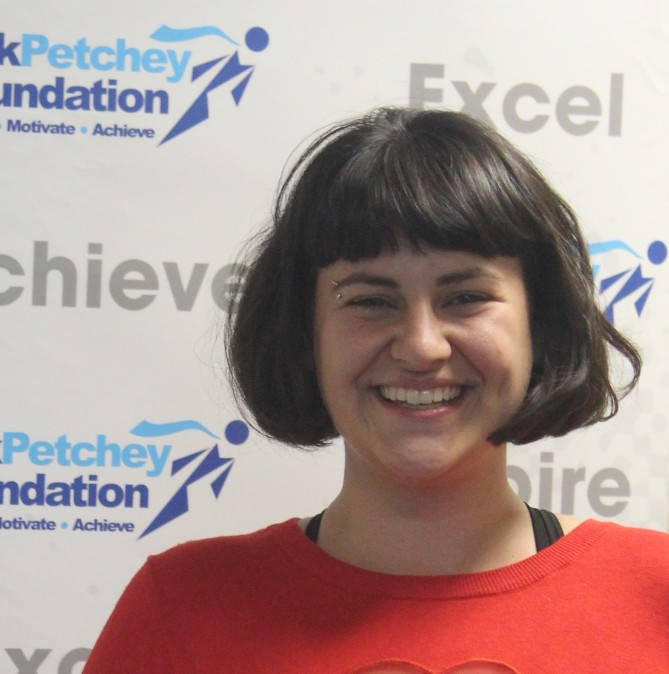 4. Jack Petchey Intern at Young Women's Trust making strides in economic justice for young women
In 2018 we launched a new paid internship programme where we offered grants to ten separate youth charities to enable them to fund a year-long internship. One of those charities was Young Women's trust, a feminist organisation working to achieve economic justice for young women. Anna, the Young Women's Trust's intern, works across the Participation and Services team to facilitate the work they do in smashing career stereotypes, building a society that values the unpaid work women do, and creating respectful and equal workplaces. As a young mother herself, Anna is finding her work with Young Women's Trust meaningful and insightful.
Read more about our 2019/2020 interns here, or visit the Young Women's Trust website for more information about what they do.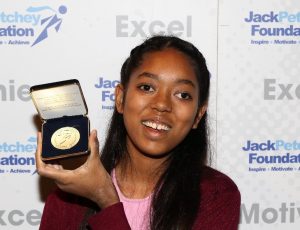 5. Achievement Award winner speaks to House of Commons about how schools and colleges should support the aspirations of disabled individuals
Kashifa is part of a group run at Action for Kids and in addition to this she also volunteered to speak at an Education Select Committee event at the House of Commons to outline her transition from school to college. There she spoke confidently about her previous periods of self-doubt, career worries and her experience moving from a school to a college environment. She was able to put across a clear message of what schools and colleges should be doing to support the work aspirations of other disabled individuals within their work settings, having previously worried she wasn't doing a good job in her placement at a nursery.
To read more about Kashifa's story, click here.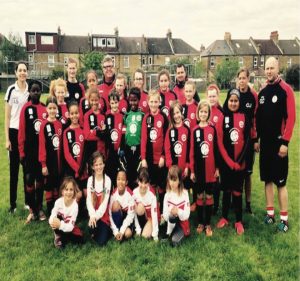 6. Dalmain GFC train young women in coaching different sports to work with other organisations and make sport more accessible across Lewisham
Dalmain Girls FC are one of our partners in this year's Open Grants scheme, themed around volunteering for 2020. Dalmain Girls FC currently work with young people to develop their skills both in sport and as team players. As well as opportunities on the pitch, off the pitch the club offers volunteering opportunities to its older members. They are using their Jack Petchey Foundation Grant to offer official coaching courses to selected members in order for them to develop as coaches and train other young people in a range of sports, including football, cricket and table tennis.
To find out more about the club, find them on twitter at @DalmainGFC.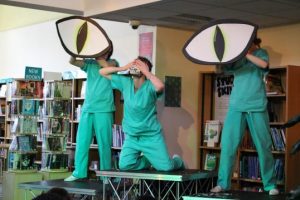 7. Leader Award Grant helps girls explore issues around Mental Health
Students at the Green School for Girls were able to explore the issues around mental health in a recent workshop. After receiving a Leader Award Grant of £750 from the Jack Petchey Foundation, the school decided to invest the money into improving their students' awareness of mental health and the issues that surround it.
With the funding, the school organised a workshop performance in the school library for the whole of Year 8. Several actors came into the school and took to the stage to creatively talk to the young students about the various issues surrounding mental health. The performance explored many issues that young people face and, quite often, do not feel comfortable talking about openly with their peers or teachers.
To read more about this story, click here.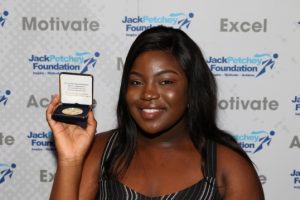 8. Achievement Award Winner starts her own charity at just 18
Tosin Ilembola, aged 18, was nominated by her peers and teachers at Mill Hill County High School in Barnet for a Jack Petchey Achievement Award, to recognise the outstanding work she does within her community. Tosin is a Young MP for Barnet and has worked tirelessly to help young people from disadvantaged backgrounds. Tosin started her own programme called "Pick up a Ball not a Blade", which is a combination of basketball training and motivational speaking, created with the aim to tackle youth violence and knife crime.
To read more about Tosin and her achievements, click here.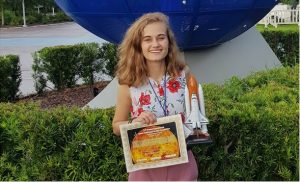 9. Achievement Award winner visits NASA for international space design competition
Annabelle York, a previous Jack Petchey Achievement Award winner from Sutton, has travelled halfway across the world to represent Europe in the International Space Design competition at the Kennedy Space Centre in Florida. In the competition each group member is assigned a role, and Annabelle was made Director of Automation and Robotics Engineering. The group had to design a settlement strong enough to hold 10,000 people on Venus where there is an average surface temperature of around 462°C. The group had two days and nights to complete their design on time.
While Annabelle's team were not selected as the winners, she reflects on the experience happily: "I've made some amazing friends and learned an awful lot about the engineering industry, the future of space travel and myself."
To read Annabelle's full story, click here.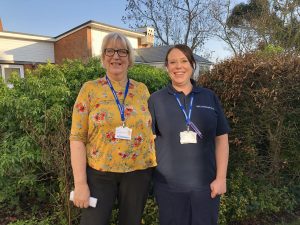 10. Leader Award recognises two leaders for giving more opportunities to support young people
As well as caring for many elderly residents, St Christopher's Hospice is especially supportive of its younger patients, having set up a Young Adults Group for those who lie in the middle of 'children' and 'adult' stages. This group allows young people to have a support network of people like them, people who understand what they are going through.
Anne Hearn and Fiona Seley won their Leader Awards for developing the amount of hours young people receive support throughout the week, they both cover service during the week as well as bi-monthly Saturday sessions, meaning more opportunities for the young people to access support when needed. They have been integral to helping the young people gain new life skills, which in turn helps to improve their confidence each day. On top of this, they enabled some of the young people to fulfil their dream by taking them to a four-day festival.
Read more about Anne and Fiona and their wonderful contributions to youth services at St Christopher's Hospice here.
Happy International Women's Day everyone!